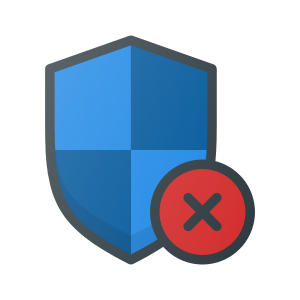 In recent years, Forex trading had the opportunity to develop very fast and very easily. However, because a huge part of Forex trading now takes place online, it has become very hard to control all of the brokers around the world. Because of that, today, countries all around the world have this huge challenge ahead of them – how to keep FX traders safe, while also giving the Forex market the ability to develop further?
Many countries found a way out of this situation. In Europe, a number of countries established regulatory bodies some time ago, these agencies, in addition to the whole financial sector, also take care of the Forex trading. With that being said, scammers still find different ways to lie to people and get their money illegally.
In this guide, we are going to talk about ways of staying safe in today's ever-changing world. Probably one of the best ways to avoid being scammed is to always go with the Forex brokers that own authorization from regulatory bodies. But in many cases, it is a bit hard to do so. So, to help you make the right decisions, we have created a perfect guide to avoiding being scammed. Follow our tips and start trading Forex with some of the best FX brokers on the market today!
What are the best FX brokers in 2002?
Before we start talking about the worst FX brokers on the market, let's discuss some of the best ones that you can use now. Finding the best Forex broker is not an easy thing, and it gets even harder when you are new to the field. Since you do not know much about the Forex trading market, it gets hard to decide what to trust and what to avoid. The best thing that beginners can do in 2020 is to educate themselves.
Even if you manage to find a perfect Forex broker if you do not know much about the field of trading, you will not be able to do much. However, to help you out a little bit, we have decided to do research on our own and were able to find some of the best Forex brokers on the market. Check out our list and start trading with the best trading companies on the market today and stay as safe as possible.
What are regulations and how do they keep you safe?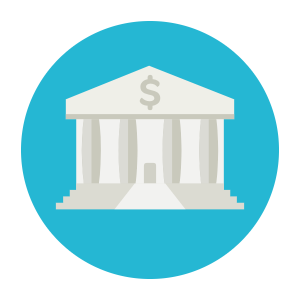 There are many people who think that Forex trading does not need any regulations and the field is good on its own. We think that these people are simply wrong. The experience of many countries has shown us that not only are regulations important, but they are vital for the successful Forex trading market.
For example, Europe is known for having one of the strictest regulatory frameworks around the world. Some even believe that they went too far with these regulations, however, thanks to it, Europeans are able to trade Forex without a lot of challenges. In addition, if a broker is authorized in one of the European countries, they can offer their services to every EU citizen, thanks to the Markets in Financial Instruments Directive, MiFID of 2004. With this directive, all of the regulatory bodies in the region follow the same rules, some stricter than the others, but the whole environment is safe and secure for investors.
The same goes for the USA, here, the main regulatory body, the National Futures Association, better known as NFA, makes sure that only the brokers that are registered in the country can offer services to the citizens of the country, which makes it easier for the agency to control the job that these regulatory bodies are doing.
In general, we believe that regulations are something that keeps you safe, and if you do not want to get scammed and become one of those horror stories that we have all heard about, you should definitely go with the companies that are authorized by official and trustworthy regulatory bodies.
How to avoid being scammed?
There are many ways to make sure that you are trading with a trustworthy Forex broker. First of all, the main thing that you need to do is to make sure that the broker you have chosen is providing correct information. Online, there are many scam brokers that claim to own license from regulatory bodies, while in reality, they don't.
To help traders, regulatory bodies decided to create a list of FX brokers that they have authorized. A number of well-known regulatory bodies have created special pages dedicated to the Forex brokers that they have authorized, which you can check out right now and make sure that you are not being lied to.
A great thing also would be to always try and learn as much as you can about the field of Forex. The more information you have, the harder it becomes for scammers to get to you and steal your money. In addition, before you start trading, make sure to use demo accounts first. In most cases, this is a great way to test out the broker and find out how they work. If you sense that there is something not going right, you better avoid it and try to find a new broker.
Also, the internet is full of different types of reviews and feedback from traders about many different Forex brokers. Check out these ones and you will be sure to always stay safe.
Also, a really good giveaway is the way the website looks. Try to find some type of information that would be important for every Forex trader, for example, information about regulations. Having a hard time finding it? The company most probably is a scam then. Also, scammers do not really spend much time on their websites, so it looks something that would very easily be made by anyone, the broker is most probably a scam company.
How to stay safe while trading Forex?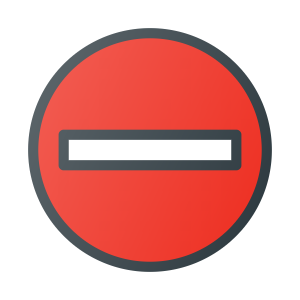 In addition to the things that we have already talked about, we would recommend to everyone to only trade with FX brokers that are very reputable. There are a number of FX brokers around the world that we have all heard about and that had been around for a long time now.
So, make sure that you do your research, learn as much as you can about FX broker and only trust those who are regulated by high-tier agencies only and you will be good to go.