South Africa is one of the up and coming countries on the whole continent due to its rise in penetration of the internet, which sits around 40% according to Forbes. Due to this, Forex brokers in South Africa are becoming a sort of a new popular thing. Whether it is out of necessity or just to make extra bucks trading on Forex is gaining traction and that is a fact. Even some high-class institutions like the University of South Africa (UNISA) have started offering those interested a 6-month Forex trading courses. In addition, there are successful traders popping up left and right to flexing their success all over the social media. Due to this, many South Africans are trying to gain knowledge about the new sector and jump into developing themselves around this concept.
Not everything is rainbows and sunshine though. The increase in the interest has drawn in bad apples as well. Considering the fact that a lot of people mistakenly believe trading on Forex to be a get-rich-quick method, which puts them into the risk group to be exploited by the fraudulent brokerages or scammers. It is for this reason that there is now a necessity to start finding a trustworthy South African Forex brokers.
Due to the risks associated with the unregulated financial sector the South African government has signed a Financial Sector Regulation (FSR) act into law in 2017. The act is the backbone of the Twin Peaks regulatory system, which was first created in Australia in 1998 and is used to this day in South Africa to address the weaknesses in the other models commonly used to regulate banks and the financial services. Due to the amount of scamming and otherwise untrustworthy companies, the Financial Sector Conduct Authority (FSCA) has been created as well. This organization is responsible for market conduct regulation and supervision to ensure effective financial customers with financial education. Financial institutions regulated by FSCA are banks, insurers, retirement funds, administrators, market infrastructure, and brokerages.
Keeping in mind all of this information, it is becoming increasingly important for an interested individual to select South Africa regulated forex brokers which are trustworthy, reviewed, and reputable brokerage firms to assist them in trading.
Trusted Forex Brokers in South Africa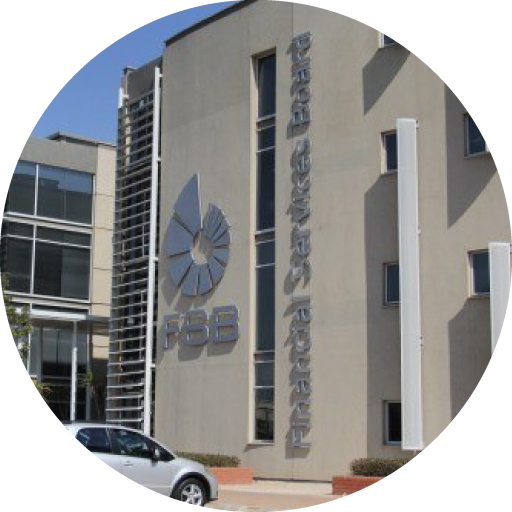 Trading is a risky endeavor and even if the brokerage has a high reputation working with the company not licensed by the local authorities may be potentially a dangerous affair. This is the type of working relationship, which may lead to huge financial losses. For this reason, one should always seek out a registered, locally licensed, broker.
In South Africa Financial Service Board (FSB) used to be the licensing authority, however, it has been rebranded into FSCA. As of 2020, the Financial Sector Conduct Authority has created numerous safety nets for traders who want to work with locally registered and licensed brokers.
Here we recommend some of the best and most trusted FSCA regulated brokers, some of which also have physical offices present in South Africa, further highlighting the reliability.
All of these Forex Brokers in South Africa are regulated by the FSCA and have the active licensing, thus, making them a viable option for safe and reliable trading.
XM

Oinvest
IQ Option

Regulations of top South African FX Brokers
Until anyone starts trading it is important to understand what are the local laws and regulations that apply to the industry. This in term will make sure that the user is aware of the circumstances and thus lowers the chance of being baited into using the services of unregulated, malicious, or scam company.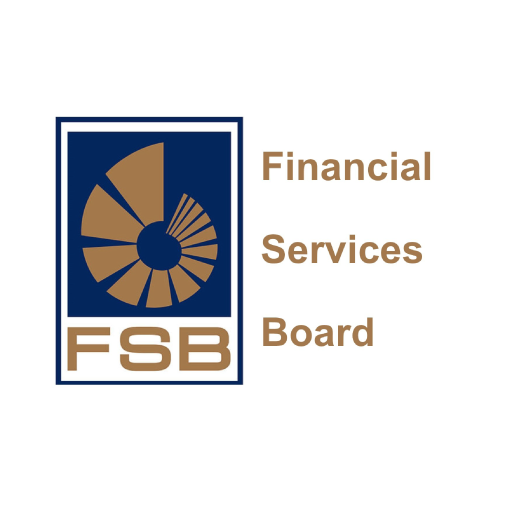 The Financial Sector Conduct Authority (FSCA) as defined in the Financial Sector Regulations Act (FSRA) in 2017, and Financial Advisory and Intermediary Services Act (FAIS) have started regulating the South African financial market since 2018. They require every Financial Services Provider (FSP) to be registered with FSCA before they can legally start conducting their business in South Africa. This is called FAIS license or more commonly referred to as an FSP license. The license has different categories for different types of organizations like Category I and II for companies rendering intermediary services of a discretionary nature as regards the choice of the particular financial product. With Category IIA being reserved for hedge funds, III for administrative financial service providers and IV for assistance business FSPs, which offer services in relation to administration of assistance policies on behalf of the insurer. All of these categories indicate what kind of service the company will be providing. In our cases, the FSCA regulated forex brokers are a way to go.
The FSCA, using the power of financial sector laws, creates conduct standards. The FSCA and the Prudential Authority usually make joint standards based on common interest. They issue guidance notices and interpretation rulings on topics like: Financial Regulatory Instruments, Legislation, Anti-Money Laundering and Counter-Terrorism, Enforceable undertakings, and etc. However, before FSCA regulated brokers there was a different regulatory commission, FSB. The shift was very quick and the change occurred on a high governmental level involving finance minister of South Africa, Nhanhla nene.
The change in the name was not the only one that happened. FSCA brought some new regulations, quality of life improvements, and a brand new structure on board.  Even some of the already regulated FSB brokers were having a hard time adjusting to the new regulations. The major differences were:
The FSCA is now responsible to provide quality education of the financial field to the customers. This means that the regulatory organization procures some of the best-educated individuals in the field and promotes the service. This is called fair treatment promotions.
The FSCA is now responsible for the financial stability of the customers, which means that if something happens and the customer loses their money due to the reason beyond the customer's ability to control the FSCA can step in and provide legal services for the users when dealing with legit forex companies in South Africa.
The FSCA is also responsible for sharing all of the changes that happen to the companies under their regulatory jurisdiction.
The FSCA is now responsible for overseeing the whole financial market with its main goal being insurance of the effectiveness of new regulations.
How are FSCA regulated brokers different from the rest?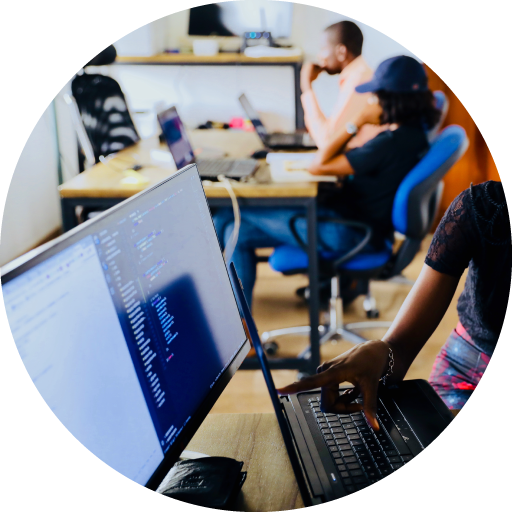 Why do we need to consider these licenses so much though? Is it really that important to have locally regulated brokers? Why aren't we just jumping right into the usual trading facts like spreads and leverage? This is mostly because the FSCA, or formerly called FSB, was put in charge to regulate all of the financial institutions, including Forex brokers, to adhere to some of the core standards the country is requesting to make sure the legal safety of the individuals participating in this business. This means that everyone who goes against these regulations can and will be penalized not only financially but by criminal law as well. Thus creating a safe environment to trade with South African forex brokers.
The first and most important stage, the stepping stone of trading with a broker – legitimacy – comes from the FSCA license. Several illegitimate companies, which ended up scamming their users were not licensed or have had expired licenses. Enter Profit Trading, a company, which promised its users somewhere between 5 to 8 percent return per month. After some time, when the company received enough client funds, the founder of the company disappeared and every penny deposited into their accounts vanished as well. It turned out that the company had a valid license at some point in the past, which had been revoked by then called FSB a couple of years prior to their disappearance. This means that they were operating illegally under the shade trying to scam their customers out of their savings. Due to this, once the broker claims to have a specific license, if it's FSCA accredited broker, they can go ahead and check the claim on the main web page. This will give the user idea about the old or new South African forex broker and their standings in terms of law and accreditation. Most of the time, the broker will give out information about their license number, more so if it is working under a larger umbrella company. If the information firm is giving out cannot be double-checked on FSCA's official website then it will be high time to go ahead and report them or if they are featured on the list, see what type of license they were given. Sometimes some of the brokerages lie about the expiration date of the license so it's always recommended to double and triple check.
Beyond that, the Financial Sector Conduct Authority issues regular warnings and statements about their regulated FX brokers. This means that at any time, once one of these companies gets a fine or some kind of legal action taken against them by the FSCA the information is freely put out for everyone to see. This means that the customer has the ability to keep an eye out about information about these companies and thus make sure that they keep trading with legit forex companies in South Africa. Beyond these warnings, the FSCA is known to release information about companies that are trying to lure in South African customers. In 2018 there have been warnings issued for companies like MD Fund, DMD Capital, Stockpair.net (binary options broker), and Captain Loans among others. DMD Capital, for instance, was operating much like Profit Trading. It was regarded as one of the best South African FX brokers with announcements both in newspapers and radio, however, FSCA (FSB at that point) was able to prevent their reign very effectively and save a lot of people's funds from getting wasted away.
Finally, one of the most useful things one can use FSCA is to rely on them to pursue a claim on the customer's behalf whenever the company has been doing something sketchy or illegal. FSCA has information on its website about contacting them in case of such an emergency. The involvement of FSCA means that they can not only pursue the company legally and fine them but revoke the active license as well thus placing the company under a "lockdown" rendering it unable to continue operating or using their gathered funds for anything until the investigation is over. This can lead to the customers getting a full refund in case of losses as FSCA requires its licensed companies to keep the client funds in a separate account. This in term means that even if the FSCA regulated Forex Broker goes bankrupt they still have the ability to issue full refunds.
In addition to all of this even in the face of a novel coronavirus situation, some additional steps have been added for the brokers to keep everything under control and the customer base happy. The shorter version of the list goes like this:
FSCA very strictly controls the firms to keep away from profiteering off of those that are vulnerable and suffering. Customers need to be treated fairly and the companies have to stay mindful of the situation.
Everyone licensed under FSCA needs to update their business continuity plans and assess the impact of COVID-19 on their operational ability.
Senior management has to be involved in regulating COVID-19 response from every FSCA listed forex broker and regularly review whether the approach they are taking is being followed adequately by the lower tiers of the company.
There should be clear and continuous communication with the customers and all internal and external stakeholders about the situation revolving around COVID-19.
Every FSCA regulated entity is responsible for clear and concise communication with the FSCA. Reports have to be made every month about any major risks that could materially impact the fair outcomes to customers due to COVID-19.
Regulated Entities are responsible for continued oversight, monitoring, and control of all third parties. In the face of pandemic alternative methods to ensure the fair outcome for customers has to be implemented.
Financial institutions should be considering cyber-risks and address cybersecurity with utmost importance due to the fact that breaches may cause huge financial, as well as customer data, losses. Due to the wide roll-out of remote working capabilities, the risks are increasing and FSCA demands from regulated entities to take all of this into account and put down measures to prevent any and all security risks. Not only that but the commission also demands from the FSCA approved forex brokers to keep open and clear communication about the cyberattacks and scams to reduce the risks of customers suffering any financial losses.
How to Find Information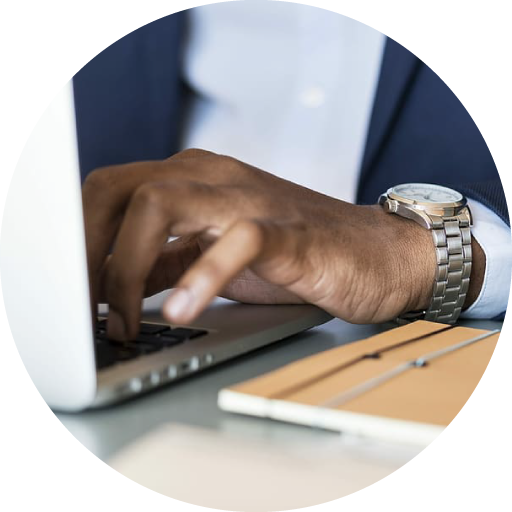 The system has been made quite easy. There are very simple steps anyone can take to quickly find out whether the company they are thinking of has the proper FSCA documentation. It goes like this:
Go to FSCA.co.za
Company can be found using either partial search of company name, FSP number, or postal code, and click submit
Open "Details" tab
Choose the option "Representatives"
As one can see it's quite easy to find information regarding a company. It's very alike a simple google search.
Capital Outflow and Associated Laws
Beyond the regulations the Financial Sector Conduct Authority provides, the South African Revenue Service (SARS) also has additional conditions regarding the amount of money that can be taken out of the country at once. This means that situations that happened with Profit Trading, for example, cannot happen again and no scamming company can reach top South African forex trading brokers lists without a proper background check. This also means that the rules apply to the customers who want to use the broker outside of the country. This is why it's preferable to cooperate with the locally registered broker which is also licensed by the FSCA since in this case, the regulation about the amount of money that can be withdrawn or transferred from outside of the country does not apply.
In general, SARS has ruled that one can only take 11 million rands (650,000 United States Dollars) in a year at most. Out of these, the first million is a discretionary allowance, however, the remainder needs a tax clearance from SARS. Due to the fact that SARS is trying to prevent cash outflow the process has been made deliberately tricky and tiresome. Thus giving even more incentive to trade with local FSCA listed forex brokers.
Fraudulent Companies and Scammers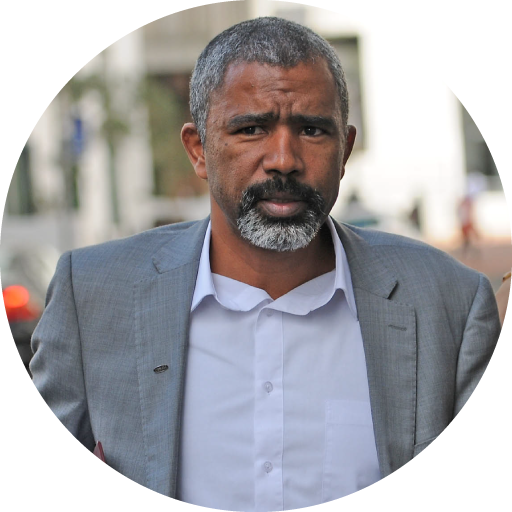 Where there is money there will always be people trying to exploit the situation for monetary gain. This is no different for people working in the Forex market. Perhaps one of the most well-known cases was the Platinum Forex Group, which was run by a pastor Collin Davids. As all of the Ponzi schemes go the investors were promised huge returns every month, however, once it reached a point where the group can no longer give any money to their investors the Financial Service Board launched an investigation, which came to a very brief conclusion. Platinum Forex Group took around 300 million rands as an investment and only 100 million rands remained. Mr. Colin Davids was arrested on charges of contravening the FAIS Act and the Banks Act.
This causes da major scandal all over South Africa and goes to show that such scams are nothing new. It has been observed all over the world and always involves unsuspecting victims. These companies always look legitimate from one glance so in order to avoid dealing with such Ponzi schemes always keep checking the South Africa forex brokers list for reviewed and licensed companies. Through these forums, the users express their personal experience with particular brokers and help others come to the decision to either partner up or not with the specific brokers.
Potential Influence on FSCA
One of the biggest influences for vulnerable watchdogs is The European Securities and Markets Authority (ESMA). The European Union is one of the biggest economies in the world and they have their own authorities mandating the market. However, due to the number of changes, ESMA expects a potential migration coming in the future once the new regulations are fully implemented. The European traders will eventually scatter and South Africa is going to be one of the main spots they'll be looking at some it's relatively in the same timezone and South African brokers have proven it again and again that they can offer a service on par with their European peers with better benefits (leverages, and bonuses). Due to this, South Africa will become one of the prime destinations for traders.
ESMA is known for being too careful and this in term gives the European traders headache of their own and the incentive to trade with South Africa forex brokers. Keeping in mind that the reception of FSCA has been overwhelmingly positive with the community reacting without much opposition to current changes, there are concerns that FSCA may be taking ESMA route. However, FSCA has assured everyone multiple times that they will be taking their own route in terms of regulation. More so keeping in mind that it may become devastating quite quickly if they restrict high leverage on the volatile Rand (even though it has been stabilizing for months now).