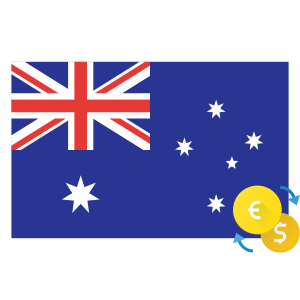 Over the years, Oceania has become a global hub of Forex trading thanks to the successful Forex trading markets in countries like New Zealand and Australia.
The development of Forex trading in Australia and New Zealand is something that makes the field of Forex in the region such a huge success story. The rising popularity in the region is nowhere close to slowing down, it is actually rising every day and more and more people start to have access to this very diverse market in the region.
Such development has brought many investors in the region and it made the field even more popular. Many brokers are starting to open up their headquarters in these countries, and all of this is making the market very competitive which ensures that the brokers are offering the best possible trading experience to the investors of Oceania.
On this page, we will discuss everything that makes this region so successful at Forex trading. We believe that countries around the world should follow the examples of this region to make sure that everyone can have access to the Forex trading market in its best form.
Best FX brokers in the region
Because of such success, Oceania has one of the most competitive Forex trading markets around the world. There are many Forex brokers that we have all heard about that offer services to the people of Oceania and the number of these brokers is only rising. However, because of such diversity, it is very hard to decide which companies to trust.
It gets even harder if you are just starting out, so, to make your job a lot easier, we have done very intensive research and finally were able to come up with a list of the best Forex brokers int he region that you can check out below. Start trading with these Forex brokers now for the most successful experience.
XM

Oinvest
IQ Option

FX trading regulations Oceania
No matter where you decide to start trading Forex, it is very important to choose a broker that is regulated and authorized by the official regulatory body. We have all heard about the horror stories about people who have lost their money because they trusted the wrong broker. If you do not want to be one of those stories, make sure to trade with well-regulated FX brokers only.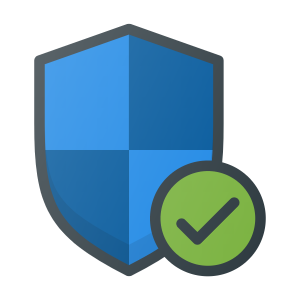 Oceania is known for having regulatory bodies that are creating a very safe environment, which is one of the reasons why the market is so developed in the country. The main regulatory body of Australia is the Australian Securities and Investments Commission, ASIC. It is known to be one of the most trustworthy and safe regulatory agencies on the market and offers safety and security to every Forex trader using their services. This regulatory body was established in 1998, as a replacement of the previous regulatory agency called the Australian Securities Commission, ASC. You can read more about the market in Australia in our article, that we have prepped to help you find the best and safest FX brokers in the country.
For New Zealand, the main regulatory body of the financial sector is the Financial Markets Authority, which also takes care of the Forex market in the country. It is a non-governmental organization that was established in 2011 and since then, it has been ensuring the transparency and security of the financial organization on the market and the rights of investors. After 2014, FMA started to operate under the mandate of FMC, the Financial Securities Markets Conduct Act, which was adopted in 2013. It is analog of the European MiFID directive, and the purpose of this law is to create and fair, efficient, and transparent financial market.
Leverage restrictions in the region
Because of the regulatory bodies, there are some restrictions when it comes to the trading process. One of the main restrictions, as in many other regions, comes to the leverage. Most of the FX brokers are limited to only offer FX traders leverage not more than 30:1 for Europe, and 50:1 to other pairs of the world. This vary a lot and depends on the local regulations a lot.
When it comes to leverage in Australia, ASIC's regulatory framework allows leverage as high as 500:1 for major assets. However, this is very high leverage, which should only be used by the most experienced Forex traders, for beginners, this is a very risky and dangerous thing to do.
Also, in recent years, ASIC has very actively talked about the leverage and note that they are working on changing it. According to the representatives of the regulatory agency, they are thinking to reduce the leverage to as low as 20:1, however, it is still not known when this might happen.
In the end, as attractive as high leverage might be, you should only use it if you know what are you doing. This is something created for expert FX traders only, and even for those, it is very risky.
Should you start trading in Oceania?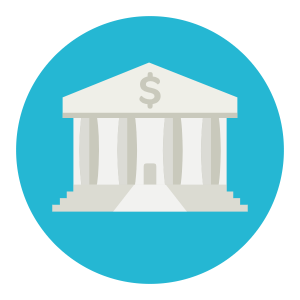 Oceania is one of those regions that has managed to create a safe and secure environment, which can be very rewarding for FX traders. Because of the successful regulatory framework in many countries of the region, FX trading is considered to be transparent and safe in the region. However, the fact that the field is well-developed does not mean that there are no challenges.
As we have already said before, high leverage that is available in Australia can be a huge risk for Forex traders. Especially when we are talking about inexperienced Forex traders. So, if you are looking for a safe and secure trading experience, be sure to learn as much as you can about FX trading and try to stay as safe as possible.
Oceania's FX market offers many benefits to traders and we believe that you should start trading in one of the countries in the region without thinking too much about it. However, keep in mind that the Forex trading market is changing every day and you need to stay updated at every moment.