How to start trading with Forex.com broker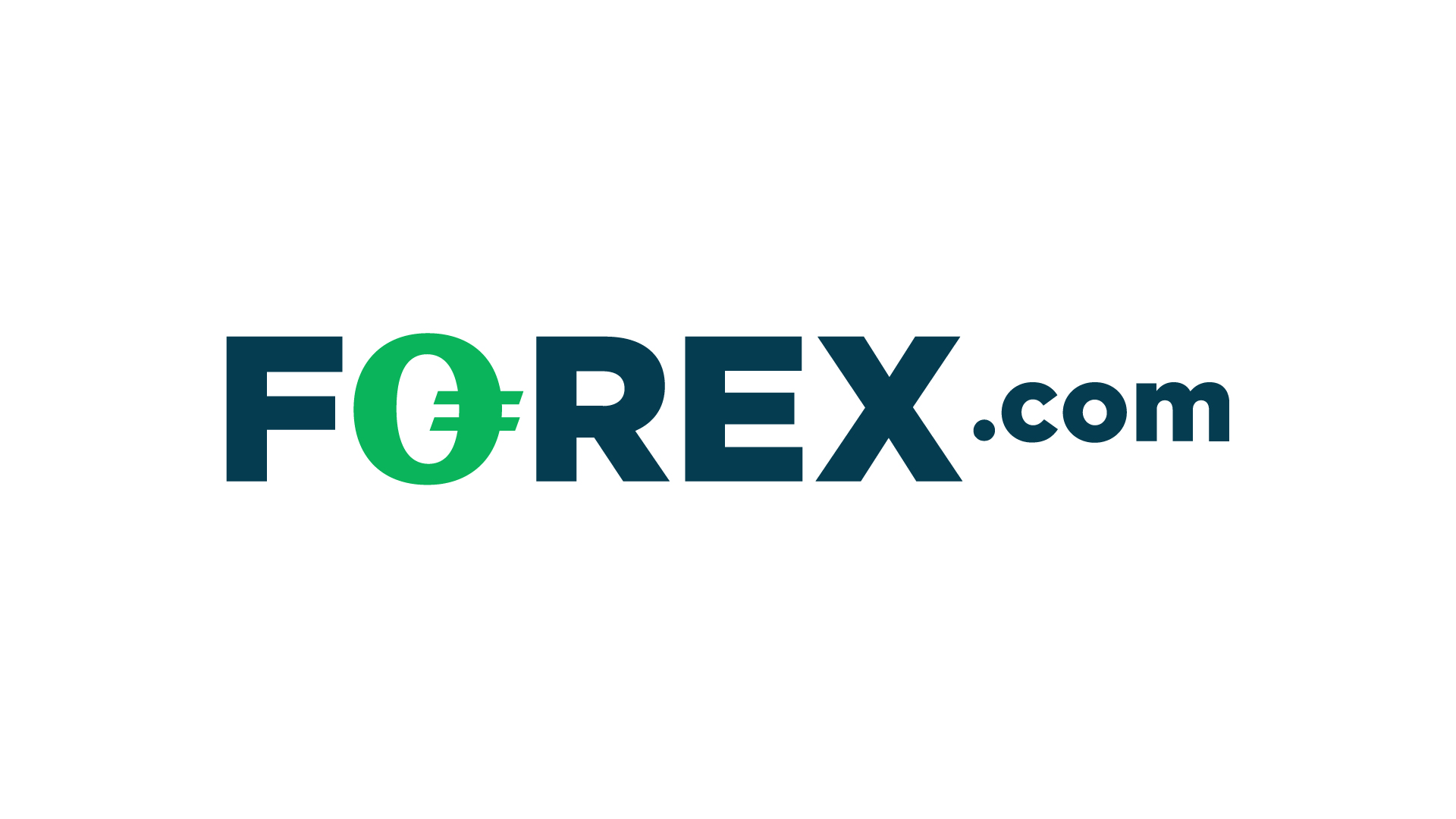 Forex.com was created a very long time ago, in 2001, and it has almost 2 decades of experience with offering traders some of the greatest services on the market. Forex.com is known to be a very safe FX broker, which welcomes investors from many different countries. To offer these people a safe and secure environment, Forex.com made sure to get licenses from many different regulatory bodies, so that it would be able to offer people in different regions a safe and secure Forex trading experience.
Forex.com offers investors a wide range of instruments fro trading, low account minimums, and very competitive trading platforms and conditions. One thing that makes it really popular is low fees for deposits, extensive educational opportunities, and a platform that can be very easily used even by those who have no experience of trading Forex.
Today, we are going to review the Forex.com FX broker and talk about everything that might be important for investors. So, if you wish to find out more about this broker and why so many people trust it, follow our review and start trading today!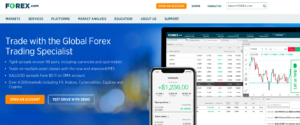 A little bit about Forex.com and its history
Forex.com is known to be one of the largest online retail Forex and CFDs brokers on the market. The broker gives traders access to more than 180 global markets, which includes Forex pairs, stocks, indices, crypto, and commodities. The broker offers its users advanced trading platforms, which makes Forex trading a great experience. Over the years, Forex.com was able to win a number of awards for the job that it does for the development of Forex trading. One of the awards that it has received recently is DayTrading.com's Best US broker for 2020, which is a huge deal.
Staying at the top in this very competitive market is not an easy thing, however, Forex.com FX broker has managed to do so by making sure to follow the development of the outside world. The team behind the broker makes sure that they are always one-step-ahead ahead of other brokers and although there still might be some challenges when it comes to this FX broker, it still offers a lot of benefits to its users.
The regulations of Forex.com broker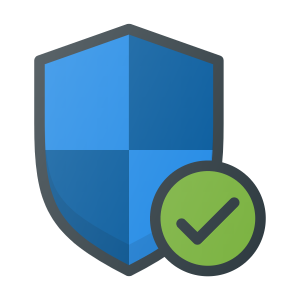 For successful trading, it is very important to always go with the broker that owns authorization from an official regulatory body. In the case of Forex.com, there are a number of licenses that it owns and follow very strictly. To be able to offer services in so many countries, Forex brokers need to follow the laws of many different regulatory bodies and Forex.com is one of those FX brokers that functions in many different jurisdictions, so the regulatory framework of the broker might be a little confusing at first.
Forex.com is regulated by some of the best-known agencies on the market. The broker is owned and operated by a company called Gain Capital UK, which is a company registered in the UK, with registration number – 1761813. The headquarters of the company is in London, and the business that it does is controlled and overseen by the Financial Conduct Authority of the United Kingdom, better known as FCA. This regulatory body is considered to be a high-tier agency in the world of trading, offering safety and security to both, FX brokers and traders in the United Kingdom.
Forex.com is also authorized to offer its services to the citizens of the United States. No FX broker that is not registered in the country has the right to legally offer US citizens FX trading, and if they own a license, they have to have huge operating capital. In addition, thanks to many regulatory bodies, Forex.com keeps the funds of their clients on segregated bank accounts, which adds another layer of safety. If something goes wrong, for example, if the FX broker ends up being bankrupt, you will be able to easily get your funds back from your segregated account, and the broker will not have access to it whatsoever.
What regulatory agencies take care of Forex.com?
As we have already mentioned earlier, the broker is operated under the guidance of many different regulatory agencies around the world. Because of this, it is considered to be one of the safest Forex brokers on the market. Among the re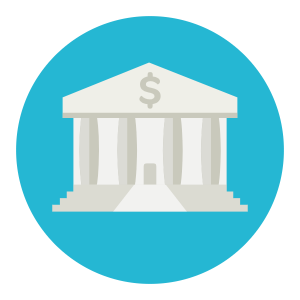 gulatory bodies that authorize Forex.com are some of the best-known regulatory agencies around the world, such as FCA in the UK, Financial Services Authority of Japan, or FSA. Also, in the United States, the Forex broker is authorized by Commodity Futures Trading Commission, CFTC, and is a member of the National Futures Association, NFA. In Canada, the broker is under the guidance of the Investment Industry Regulatory Organization,  IIROC, and in the Australia, Services and Investments Commission, ASIC, takes care of the work that the broker does.
The representatives of the broker have made it clear over and over again that the main priority of them is the security of their traders' funds. The broker made sure to segregate their clients' funds from the company and keeps it with some of the best-known banks on the market. The broker offers its services to more than 140 countries around the world and makes sure that it adapts to all of these different jurisdictions successfully.
Why are regulations so important and what difference does authorization make?
There are many people out there that might tell you that regulations are not important at all. However, we believe that trading with regulated FX broker makes a huge difference. Forex.com is one of the great examples of how much help can good regulatory framework can be. This FX broker has proved that even with restrictions, brokers can offer their clients a safe, secure, and enjoyable Forex traidng experience.
What are the available trading instruments at Forex.com
Trading instruments are those that you are using while trading with FX brokers. In the case of Forex.com, there are more than 180 instruments available for investors right now, and the number is rising every day. Because of such diversity, investors trading with Forex.com have the ability to try different trading instruments and find the ones that work the best for them. Below, we will discuss every trading opportunity offered by Forex.com.
Currency trading at Forex.com
Forex trading represents one of the most popular markets in the world and is known as the leader of the industry. Forex.com is known to be one of the most diverse when it comes to currency trading, and as of today, it offers investors more than 80 available currency pairs. When it comes to spreads at Forex.com, it mostly depends on the market conditions, for example, liquidity, volatility, and many other things.
Forex trading market is available at Forex.com for 24 hours a day, five days a week. The maximum leverage that you can trade currency pairs is 1:40 at Forex.com.
Forex.com offers a number of different currency pair types, such as Major Currency Pairs, Cross Currency Pairs, and Exotic Currency Pairs. All of these are for different types of Forex traders, however, generally, most of the Forex traders around the world are using Major Currency pairs such as USD/CAD, USD/GBP, and others. Generally, major currencies are those that include USD and one of the other major currencies.
When it comes to trading cross currency pairs, they are the ones that include major currencies other than USD. Finally, exotic currencies are the ones that are considered to be the hardest to trade, and they include currencies like USD/TRY, USD/HUF, and many others.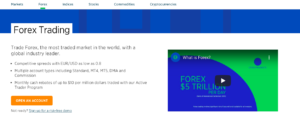 Indices trading at Forex.com
Trading indices is a trading group of different types of stock that make up the index. To say it is the easiest way possible, the index is the measurements of the value of a specific section of the stock market, it represents a very popular trading instrument in the world of Forex and you can trade some of the best-known indexes with Forex.com. Investors can trade more than 15 different indices with Forex.com, most of them being some of the best-known stock portfolios on the market. In the case of trading indexes with Forex.com, the leverage stands at 1:33.33, and the market is full of different companies.
The available indices on Forex.com include those like Germany 30, or UK 100, from just 1 pt. On Forex.com, there also are a number of fixed spreads that are as low as 1 pt during market hours.
Generally, the index is an indicator or measure of something, in the world if finance, it mostly means a statistical measure of the change in a securities market. In the world of financial markets, indices consist of a hypothetical portfolio of securities representing a particular market or even a segment of the market.
Commodities trading at Forex.com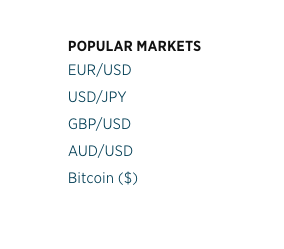 Generally, the commodity market is the one that trades in the primary economic exacter rather than manufactured products. These types of products include those like sugar, fruit, cocoa, and many others. On Forex.com, you will also come across hard commodities, such as gold, oil, etc. In addition, you can also trade metals, energies, and of course, softs as CFDs. In total, 12 commodity CFDs are available on Forex.com FX broker, and the maximum leverage for trading these stands at 1:16.67.
Forex.com is known to offer very competitive spreads and execution, and this is what makes this broker one of the most popular destinations for commodities trading on the market. In addition, commissions are very competitive and low, Forex.com gives investors the ability to trade commodities with no commissions whatsoever, and enjoy margins from as little as one percent.
Commodity trading covers a huge range of instruments such as oil, gas, gold, silver, oof commodities like cocoa, coffee, wheat, sugar, and many others. Commodity trading is becoming more and more popular and you can enjoy this amazing market right now with Forex.com FX broker today with some of the greatest offerings on the market.
Account times for Forex traidng at Forex.com broker
While working on the review of the Forex.com, we wanted to cover all every aspect of it. One of the most important parts of a successful Forex trading is to find the right account type that fits all of your needs and wants in the world of Forex.
Mainly, Forex.com offers two major types of accounts that are created so that both, beginners and traders with a lot of experience can find something that they can enjoy. One is the Standard Trading account, and another is the Active Trading Account. In addition, the broker also offers a demo account for total beginners or those who want to try out different types of trading strategies and tactics. It is very popular among FX traders and can be used by both, experienced traders and beginners.
Forex.com demo traidng account
Demo accounts are very popular among traders, and it is a very wrong misconception that it is something for beginners only. In reality, even those who have a lot of experience with Forex trading can make use of it. Generally, this account type is used to learn more about traidng, to test trading strategies, or come up with ones that work perfectly for you.
Demo accounts on Forex.com are used very actively by investors. While using this account, you will have the opportunity to learn everything about not only Forex trading in general, but about the broker itself. It is a great way to check how the Forex broker works and to make up your mind about the broker. It is very much recommended to try out a broker with a demo account before you start trading with real-life funds.
While using demo accounts, you are not risking your real-life money at all. Instead, the broker gives you virtual funds that you can use for traidng. In case you are all out of the virtual cash, you can connect the support team of the broker and they will give you more.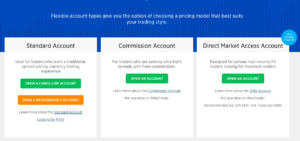 Standard Trading Account at Forex.com
Standard trading account is the way to go for most of the Forex investors around the world. This is something created for those who are looking for a traditional Forex trading experience, without fancy offerings and benefits.
Standard Account of Forex.com offers traders very competitive spreads and the great thing is, there are no commissions at all. The pricing is very clear and transparent, trading execution is very competitive, and you have the ability to reduce costs by as much as 16 percent with cash rebates, which a great plus.
If you are someone who is looking for a very traditional way of Forex trading, this account is perfect for you. Investors can create a standard account with an initial deposit of as low as $50 and start trading right away.
Forex.com Active Trading Account
If you are a professional and experienced Forex trader, this account type will work perfectly for you. It was designed especially for those who enjoy trading with huge amounts of money, the experience is created especially for you and there are a bunch of benefits you can enjoy.
First of all, the costs of trading with Active Trading Account is reduced by as much as 18 percent thanks to the cash rebates, and in addition, there is up to 1.5 percent APY interstate's on the average daily available margin.
In addition, as an Active Trading Account holder, you will have the ability to enjoy one-on-one support from the very much experienced market strategists, and this can be very helpful while trading Forex with huge amounts of money.
If you wish to become one of those people who use this account, you will have to make a minimum deposit of $10,000, in addition, you can also trade $25 million of volume in a calendar month and created the Active Trader Account after. For those who want to trade with huge amounts of funds, this is a perfect opportunity for a successful Forex trading experience.
However, it is also riskier to trade with this account type. Generally, you should only trade with this account if you know exactly what you are doing and if you have enough experience in the Forex trading world to use such a risky investment successfully.
How much will you spend on fees while traidng with Forex.com?
There are many things that make Forex.com a great place for trading Forex. Probably one of the biggest one of them is the fact that the costs of trading for Forex traders at Forex.com are very low. During the most active trading hours, Forex.com charges a floating spread of 1.7 pips on different currency pairs, such as EUR/USD, or JPY/USD.
For GBP/USD, however, the pips in most cases end up being as much as 2.1 pips. Generally, Forex.com does not charge any commissions whatsoever, which makes trading with them very profitable. When it comes to spreads, they are a lot lower for traders who use Active Trader Account, with the spread for EUR/USD being as little as 0.4 pips in most cases. In the Forex traidng markets, spreads sometimes get very high, because of which, traidng with Forex.com is a very good solution for most of the Forex traders around the world and that is what makes it so popular and successful in every jurisdiction where it offers its services.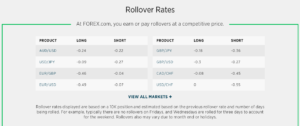 Learn everything about Forex traidng with Forex.com
While working on Forex.com review, there are many things that we liked about this broker a lot. In general, it is very important to understand everything about Forex trading for a successful experience. With Forex.com, there are a lot of opportunities for you, and we believe that you should definitely try them out.
Forex.com learning center is very competitive and diverse, it offers different types of learning materials that are divided into different categories. One of them is Learn to Trade Forex, which gives traders the chance to study at their own pace, this class consists of seven different lessons that cover everything that every trader should know, starting from pips, technical analysis, tools, charting, margin, and many other aspects that influence Forex trading experience.
In addition, you can also have access to a series of videos for beginners, these videos will help you understand everything about Forex.com and FX trading in general as well. There are also a number of webinars, however, you have to be registered to access these. So, if you are looking for a place to learn more about Forex trading, there are a lot of opportunities with Forex.com.
Forex trading platforms at Forex.com
Forex.com offers traders many different Forex trading platforms, which gives you traders the ability to find the one that works perfectly for them. FX trading platforms are important for many reasons, first and foremost they offer traders access to the trading market. Generally, if you choose the trading platform for you, it has the potential of changing the whole trading experience.
Advanced Trading Platform at Forex.com
Advanced Trading Platform represents one of the most popular and most importantly, powerful trading platform. This one offers traders the opportunity to trade with a very elegant and simple interface that is very user-friendly. Also, Forex.com offers Direct Market Access, DMA, which makes it the only Forex broker in the United States to do so. As a trader, you can also create your own custom indicators, which will help you to trade a lot easier in the future.
Forex.com's WebTrader
If you are looking for a way to trade Forex quickly and easily, without downloading additional programs, WebTrader is the perfect way to go for you. WebTrader can be used on most of the internet browsers and offers you advanced charting, a long list of trading tools that can be a huge help for successful Forex trading, and most importantly, 70 technical indicators, which are super useful for Forex traders around the world.
In addition, you will be able to use the economy calendar, and finally, create all the trading stops and stop-losses you might need. In general, WebTrader is a great platform for everyone who is looking for a way to trade Forex quickly and comfortably.
Forex.com MetaTrader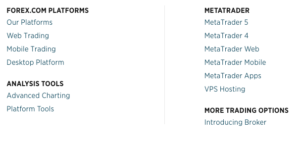 If you have even a very little experience with Forex traidng, you would have a least once heard about MetaTrader. This trading platform is well-known around the world and has a very long history. MetaTrader 4 was first released for public use in 2005, by a Russian company called MetaQuotes. Since then, it has managed to become very popular around the world and as of today, a number of Forex brokers are using this trading platform and it is becoming more and more popular every day.
Over its 15-year-long history, it was able to get a huge following, as a result of which, it is very easy to find any type of information about MT4 online. There are a number of forums created especially for this, and no matter what you need, you will be able to find it online.
MT4 has a newer version, which is called MetaTrader 5, and just like MT4, it is very popular among Forex traders around the world. Forex.com offers both of these versions of MetaTrader, they are very easy to use and have access to a very diverse trading market. The great thing about MetaTrader is that it can be used by everyone, even those who do not have any experience with Forex trading.
Forex.com Payment Methods and everything you need to know
For a successful Forex trading, it is very important to use a payment method that works perfectly for you and that can be useful for any of your needs.
Forex.com has adopted many different payment methods, however, keep in mind that it depends a lot on where you are living. For the FX traders from the UK, there are many different opportunities. You can use payment methods like Debit/Credit cards, PayPal, Bank Transfers, and many others. American Forex traders can use Debit Cards, Electronic Bank Transfers, Checks, eChecks, wire transfers, and many others. We recommend checking out a special page for your country at Forex.com and learn more about the opportunities that you have.
Depositing money on the Forex.com trading account is a very simple procedure. The amount of money you can pay depends on the account type, currency, etc. So, we recommend checking that depending on your country as well.
Forex.com website
The website of the broker is very easy to use and consists of different types of information that might be very useful for you. The great thing about the website is that it shows that the team behind the broker has worked very hard to create something that would be extremely useful for everyone. You can find any type of information that you look for very easily on the official website of the broker, so check out Forex.com now!
What about the customer support team of Forex.com?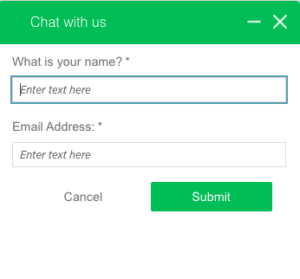 No matter where you come from, you deserve the chance to get the help that you need whenever you need it. Forex.com knows it very well, and they provide a customer support team that is very professional and can provide much-needed help to people of several different languages. These include English, Spanish, German, Russian, Arabic, and many others.
There are different ways you can access the customer support team, including from your trading platforms, mobile app, and they even have special email and phone number for those who need to get help as fast as possible. While working on this review, we contacted the customer support team directly and tried to ask them some questions. The great thing is that they got back to us very fast, and were very professional and helpful.
Should you start trading with Forex.com now?
As we worked on the review of Forex.com, we found out that this is one of the best Forex brokers on the market. There are many great things that this broker offers and we believe that it is definitely worth checking out. If you are looking for a safe, secure, transparent, and modern Forex traidng experience, Forex.com is the way to go.
The broker makes sure that no matter what you are looking for, you can find it at Forex.com and after working very hard, they were able to provide services for any type of Forex traders, so, do not look further, start trading with Forex.com today!