Plus500 CFD Forex broker review and everything to know
76.4% of retail investor accounts lose money when trading CFDs with this provider. You should consider whether you can afford to take the high risk of losing your money.
Plus500 is one of the best-known CFD Forex brokers on the market which was founded in 2008, it has a very long history of offering a successful, secure, and transparent trading experience to CFD Forex traders around the world. The company is headquartered in Israel and offers services to many countries around the world. It is known to be one of the most heavily regulated CFD FX brokers on the market and it offers secure trading experience to its users.
As of today, Plus500 is available to citizens fo more than 50 different jurisdictions, it owns different types of authorizations and licenses from many regulatory agencies well-known around the world. These regulatory bodies include:
Plus500UK Ltd authorized & regulated by the FCA (#509909).
Plus500CY Ltd authorized & regulated by CySEC (#250/14).
Plus500SG Pte Ltd, licensed by the MAS (#CMS100648-1) and IE Singapore (#PLUS/CBL/2018).
Plus500SEY Ltd is authorised and regulated by the Seychelles Financial Services Authority (Licence No. SD039).
Plus500AU Pty Ltd (ACN 153301681), licensed by:
ASIC in Australia, AFSL #417727, FMA in New Zealand, FSP #486026; Authorised Financial Services Provider in South Africa, FSP #47546.
You do not own or have any rights to the underlying assets. Please refer to the Disclosure documents available on the website.
While working on the review of Plus500, we wanted to focus on every detail about the broker. It did not come as a surprise that we had a very hard time finding the disadvantages of this broker, however, after many hours of researching, we found some challenges that the company still faces. In general, however, Plus500 stands to be one of the best brokers on the market and offers services that will give you the opportunity to have a once-in-a-lifetime trading experience.
What is Plus500 and how did it become so popular?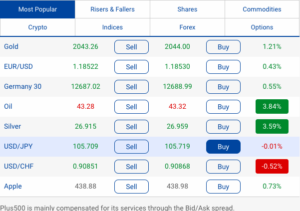 Plus500 is a very famous CFD FX trading broker, the company was established 12 years ago, in 2008, and since then, it has managed to offer services to more than 50 different and diverse markets. The broker is managed by Plus500 Ltd, and as of today, it is home to more than 200,000 investors with a total trading volume of $1.3 trillion.
The company was established in Israel, however, it has headquarters in many different countries including the United Kingdom, Singapore, Australia, Cyprus, and many more. In addition, it is listed as the Main Market for London Stock Exchange's Listed Companies.
Also, Plus500 is known to be one of the biggest sponsors of different football clubs, including Atlético de Madrid. The broker is regulated by many high-tier regulatory agencies in Europe and around the world as well, in addition, there have been little to no scandals that this broker had a connection with, which makes Plus500 one of the most trustworthy CFD Forex brokers on the market today.
How is Plus500 regulated and what it means for traders?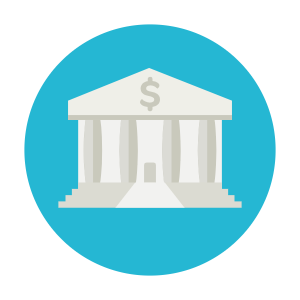 Regulations are probably one of the most important parts of successful Forex trading. When it comes to Plus500, there are many regulatory agencies that make sure that the clients of the company are in good hands. In addition, it should be noted that the broker itself has stated many times that their top priority is the security of their investors, and it can be very easily seen in the job that the broker does.
Over the years, Plus500 has proved that it can provide its users with the quality that is very much needed in the world of CFD Forex trading, and its reputation is only rising thanks to the very successful years that it has had. Below, we will talk about the regulatory bodies that authorize this CFD FX broker.
The Israel Securities Authority
The Israel Securities Authority, ISA, is the main regulatory body of Israel. It was established by law in 1968, and since then, it has been working very hard to provide a secure and transparent financial market. This regulatory body has a list of authorized CFD FX brokers on their website where you can double-check the information about every broker. In the country, although it is recommended, FX brokers do not have to have local authorization to offer services to the citizens.
Financial Conduct Authority of the UK
FCA is one of the best-known regulatory agencies around the world, over the years, it has proven that the regulatory framework that they have created works perfectly for the market. There are many brokers that own license form this regulatory agency, and they are very much trusted in the world of CFD Forex, just like Plus500.
Australian Securities and Investments Commission
ASIC is a very-well known regulatory body, which takes care of the financial market of Australia. This represents one of the high-tier regulatory agencies, and it has its jurisdiction expended to the whole region of Oceania, making sure that every trader in the region has the ability to stay safe while trading CFD's on Forex.
Cyprus Securities and Exchange Commission
CySEC is a European regulatory body that lets the brokers that it authorizes to function all over the region. The regulatory framework of this agency is not as harsh as the ones of the other regulators, like, for example, BaFIN.
However, because of this, many people are skeptical of the job that this regulatory agency does. All in all, CySEC still has a very good reputation and stands to be one of the most popular ones in the region. It stands to be a very high-level regulatory agency and works according to the highest EU standards.
Financial Sector Conduct Authority of South Africa
FSCA of South Africa gives Plus500 the ability to function all over the region, FSCA is known to have some of the strictest regulatory frameworks on the market and as of today, stands to be very trustworthy regulatory agencies on the market. This regulatory body has licensed many FX brokers on the market just like Plus500.
Financial Markets Authority of New Zealand
Although FMA does not have as much regional influence as ASIC, the regulatory framework of this agency is very similar to the one of the main regulatory body of Australia. FMA mainly focuses on the financial market of New Zealand and does so very successfully. While working on this review of Plus500, we found that many people trust this CFD Forex broker in New Zealand.
Monetary Authority of Singapore
Monetary Authority of Singapore is the government agency and the central bank of Singapore. This financial regulatory agency controls many different files of the financial market, including banking, insurance, securities, and many other markets. It has been around for a long time and does its best to create a secure financial market in the country.
What do this licenses offer?
Because of such a huge regulatory framework, Plus500 stands to be one of the most reliable CFD FX brokers on the market. As a result of these regulatory frameworks, Plus500 keeps the funds of its clients on segregated bank accounts, which means that the broker does not have access to your funds. As a result, even if the broker goes bankrupt, you will be able to easily withdraw your funds without any problems.
Also, you never know what can happen. Plus500 is part of the FSCS Compensation Scheme, so if something goes wrong, this scheme can cover losses up to $85,000. While working on the Plus500 review, something that we were very glad to find out was the fact that the broker has a negative balance protection feature, which is required by the ESMA regulation. Basically, when you lose money during trades, your account balance is being used to pay for the losses.
In many cases, sadly, the balance is not enough to cover all of these loses, in this case, your balance will be negative and you will have to pay the money. However, with the help of the negative balance protection, you will not be able to trade as your balance reaches zero. This is a great thing since you will not have to constantly check your balance and in case you forget to do so, you will not have to end up losing all of your money for nothing.
Plus500's trading instruments and everything about them
Trading instruments are the things that you use to trade, as simple as that. In the world of Forex, there are many different types of trading instruments available, and because Plus500 offers so many of them, you will most probably you will be able to find something that you are willing to trade.
Trading instruments are something that makes Plus500 one of the best CFD Forex brokers on the market. There actually are more than 2000 different instruments available on the market, including FX pairs, indices, commodities, etc. We will discuss them one-by-one by, so it is easier for you to understand everything about them.
CFDs' on Currency trading at Plus500
Currency trading is probably one of the most popular ways of investing in the market. Plus500 makes sure to offer many different opportunities to its users when it comes to trading Forex currency pairs, and there are 71 different pairs available on the broker. These pairs of course include majors, cross, and exotic currency pairs.
For trading CFD's on currencies, the maximum leverage that can be traded is 1:30, this means that in theory, if you trade $100, you can theoretically be able to control the capital of $30,000. However, this is a very risky thing to do and in most cases, it is not recommended to do so, unless you are a professional trader who knows exactly what they are doing.
CFDs' on Commodities trading at Plus500
The commodity market offers investors to trade goods such as coffee, cocoa, mined products, for example, gold, silver, oil, and many others. Plus500 made sure to offer a lot of opportunities to those who like to trade commodities and as of today, the broker offers 25 different types of commodities for trading.
If you want to become a CFD's on commodity trader at Plus500, you will be able to trade with a maximum leverage of 1:20, which is something that many professional investors will enjoy a lot.
CFDs' on Indices
In recent years, the Forex market saw a huge growth in the world of Index trading. Index, in general, is a trading of a group of stocks that make up the index. The index itself is a measurement of the value of a section of the stock market. While working on the Plus500 review, we came across some of the best-known companies on the market, such as USA 30 – Wall Street, USA 500, ASX 200, and many others. Plus500 offers its traders 29 sprat indexes in total, which is a lot.
For CFD's on index trading, you will have the ability to trade with as much leverage as 1:20. There are many other trading instruments available on Plus500.
Others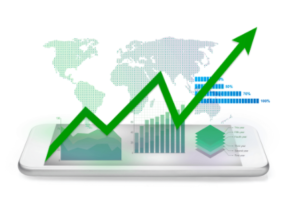 With Plus500, you can also trade CFD's on options, there are 600 different options available at this CFD Forex broker, which you can trade with a leverage of 1:5. In addition, you can also trade different types of stocks, which is the biggest instrument class on the broker. You can trade 1,000 different stocks and shares with Plus500, these shares include some of the largest companies and corporations on the market, including those like Apple, Microsoft, Spotify, and many others. You can trade stocks and shares with as much as 1:5 leverage.
Previously, trading cryptocurrency pairs have become very popular around the world and Plus500 is one of the brokers that is trying to adopt this very investing market. There are 13 different cryptocurrencies available for trading right now at Plus500, these include those like Bitcoin, Ethereum, Litecoin, and many others. You can trade CFD's on these cryptocurrencies right now with Plus500 with leverage of 1:2, which is very high for crypto.
In addition to all of these, you can also trade CFD's on 95 different Exchange-Traded Funds, EFTs, with Plus500. These include SPY, XLF, XLI, and a number of others. You can trade EFTs with very high leverage, 1:5.
With so many opportunities, Plus500 stands to be one of the most diverse CFD Forex brokers on the market and everyone can very easily find something that they enjoy on this broker. The greatest thing is that the broker is still developing and many more opportunities are still to come for investors including Plus500.
Costs for trading – fees and commissions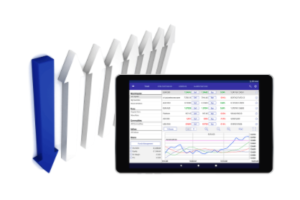 A very important part of CFD Forex trading is the money that you pay for trading. Many brokers have very high commissions which do not make any sense, while working on the review of Plus500, we found out that it is not the case for Plus500. In reality, this FX broker offers very competitive fees and commissions.
In general, Plus500 does not charge any type of fees or commissions for deposits or other account-related things. The main source of income at Plus500 for the broker is the bid/ask spread quotes.
When it comes to Plus500, there are two different types of commissions that you will have to pay, they are trading and non-traidng fees. We will discuss them in detail so that you can understand everything about them better.
Trading fees at Plus500
As we have already said before, while trading with Plus500, you will not have to pay any type of account fees. This means that no matter which type of account you have created, you can maintain it without having to pay any money. However, you will have to pay fees for spreads. The fees that you will have to pay, on the other hand, are very competitive.
The spreads for currency pairs are very low, especially compared to other well-known CFD Forex brokers, not the market. For the most popular currency pairs, the minimum spreads vary a lot.
Overnight trading and fees associated with it at Plus500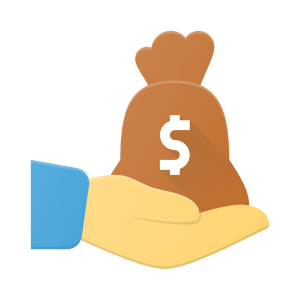 Overnight trading fees are another trade-related commission, these mostly are the rollover swaps. Generally, swaps are the differences between the interest rates of the individual assets in your pairs that you pay if your trade rolls over to the next day. In most cases, if the interest rate for the asset that you bought is higher than for the ones that you have sold, a swap will be credited to your trading account. In case it is lower, you will have to pay the money for the difference.
However, these amounts of swaps are very much dependent on many different factors. This might include position type of trade, current asset price, weekday, and many others.
In many cases people avoid paying these swaps by using Swap-Free accounts, which are also known as Islamic Accounts, however, there is no such account type available at Plus500, so you need to be very careful when it comes to it.
What about non-traidng fees?
When it comes to non-trading fees, this mostly includes the commissions that you have to pay for deposits and withdrawals. When it comes to Plus500, there are no fees that it charges for deposits, but this does not mean that you will not have to pay any commissions while depositing money on your trading account.
In most cases, there is some type of fees applied to the payments from the issuer of the payment. So, before you make any payment, make sure to double-check your information with the payment method representatives itself.
If there are no external fees from the side of the payment method, you will be able to withdraw and deposit your funds with Plus500 without any fees whatsoever. However, please note that there are some cases when you will have to pay some fees. This mostly happens in the case of international credit card transactions, payments with currencies that are not supported b the broker.
Inactivity fees
Another fee that we are going to talk about today is the inactivity fee. This happens when you leave you alive account unused for at least three consecutive months. After this, the broker will have to impose a fee of $10 for every month of inactivity. Remember that if you do not want to use your trading account you can easily avoid paying this fee by simply deactivating your account. So, if you know that you will not be trading for the next three months, simply deactivate your account, it does not cost anything and is very easy to do.
Also, you might have to pay some fees for currency conversions to trade in a different currency than the one that your main account uses. There are some other small fees, we recommend checking out the special page dedicated to the fees and commissions on the official website of Plus500, and if you still have some questions, do not hesitate to contact the customer support team of Plus500.
CFD Forex trading platforms available at Plus500
For a successful CFD Forex trading experience, it is very important to use a broker that offers different types of platforms that give you access to the trading market. When it comes to Plus500, there are mainly two different trading platforms available which you can use to access a very rich market, full of opportunities and trading materials. As we have discovered while working on this review of Plus500, these trading platforms were created so that you can access the trading platform with many different devices, including PC, laptops, phones, tablets, etc.
Plus500's WebTrader and everything about it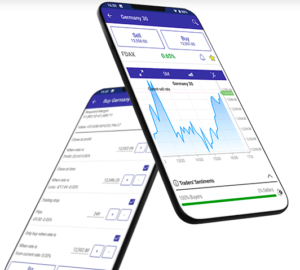 The main trading platform of Plus500 is its WebTrader, and although it is not at the same level as other well-known trading platforms, like, for example, MetaTrader, Plus500 WebTrader is still very helpful and useful trading platform. It offers more than 2000 trading instruments, different types of indicators, price alerts, real-aim signals, and other very helpful tools that can make trading a lot easier.
However, sadly, no platform available at Plus500 supports automated or copy trading, but even though there are some things that these platforms lack, they still are very useful and well-developed.
In addition, this trading platform offers more than 4 different order types, almost 100 technical indicators, and many others.
Windows Trader of Plus500
Another trading platform offered by the broker is a desktop-based platform, which is called Windows 10 trader. This one is available for everyone using Microsoft Windows and can be downloaded from Store very easily, this one is very much identical to the WebTrader that we have already discussed.
The similarities between the two are not only the way they look but also the supported instruments, indicators, and others.
In addition, Android and Windows phone users can use application created especially for them and trade using Smartphones.
Plus500 CFD Forex trading accounts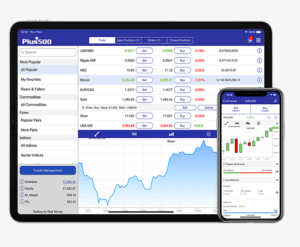 CFD Forex trading experience that you can have with Plus500 depends a lot on the account type that you are using for CFD Forex trading.
While working on this Plus500 review, we have determined that the broker only offers one live account to its users, which, at first, we thought was a huge disadvantage, however, after looking into it, we found out that we were pretty wrong.
Although this broker has only one live account, it can be used by anyone.
The minimum deposit on this account is $100, spreads are very diverse, starting from 0.7 pips, the commission is zero percent, maximum leverage stands at 1:3, whole trading assets are more than 2000. With instant execution and many other great offerings, this account type can be easily used by professional traders.
Opening a live account – how does it work?
Opening up a live trading account at Plus500 is not that hard, it actually is a very simple procedure.
The registration is very simple and also follows the regulations of Know Your Customer. To create a live account, you will have to provide several different documents. But first, you will have to fill out a blank that with your personal information, such as email address, password, full name, birth date, address of residence, etc. You will also have to provide the level of your trading experience, the knowledge that you have about FX trading, income details, and your employment status. Then, you will have to upload a colored copy of your personal documents, such as ID, driver's license, passport, or residence permit. Other than this, you also need to provide a bank statement or utility bill and the national client identifier.
After these steps, you are almost done. The only step that you have left is to deposit money and start trading.
Demo Account
The demo account is one of the most popular types of accounts on the market. There are many CFD Forex brokers around the world that offer this account, and it is something that was created to ensure that every FX trader can learn something new. Demo accounts are not created for beginners only, in reality, it can be used by the most experienced FX traders as well since it offers them the ability to learn more about Forex trading and come up with different types of strategies and tactics for successful Forex trading experience.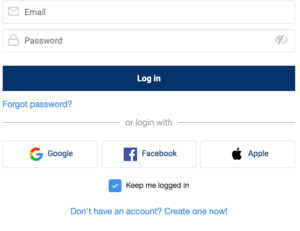 Plus500, just like many other top CFD FX brokers on the market, offers this account type. This actually is one of the greatest demo accounts, not the market. Plus500 will give you virtual money on your demo account, which you can use for trading, which is exactly the same as it is for live account users. In addition, the moment your virtual balance goes below $200, your virtual balance is refilled by the broker. The maximum amount of virtual balance stands at $40,000 and trading terms and conditions are practically the same as for real-money traders.
With this great opportunity, you can not only learn more about Forex trading, but you can also get to know the trading platform a lot better. With this demo account, you have the ability to use Plus500 at its fullest and make up your mind whether you want to start trading with them with real-life-funds or not. We recommended trying out a demo account before you start trading with your real money.
Islamic Account
Sadly, Plus500 does not offer an Islamic account. Generally, these swap-free accounts are created especially for those who follow the beliefs of Islam. Islamic trading accounts are different from regular account types with different things. As Sharia law prohibits the accumulation of interest, Islamic traders are not able to pay or receive interest rates, so because this account type is not offered, some of the traders decide not to invest with Plus500.
However, Plus500 decided not to include this account type mostly because it offers services in 50 countries only, out of which most are not Muslim countries.
What payment methods are available for FX traders using Plus500?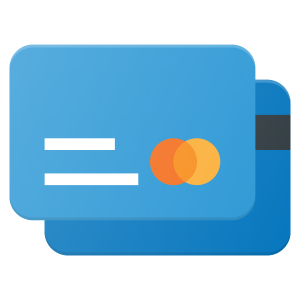 Once you have created a Plus500 trading account, all you have to do is to deposit some money and start trading. The minimum deposit for a live account to start trading is $100, which is not that much, especially compared to other CFD FX brokers on the market. There are many different payment methods available, including Credit/Debit cards, Bank transfers, PayPal, Trusty, and others. For Credit/Debit card users, the maximum deposit that they can make is $39,000, and deposits are made instantly. When it comes to withdrawals, you will have to wait up to three working days.
For those who decide to use bank transfer, there is no limit of deposit., You can make as much deposit as you want to, however, you might have to wait for anything between one to seven banking days. For withdrawals, the waiting time is 3 business days just like for Credit/Debit are users.
PayPal users can pay as much as $39.000 and the money will be on their account instantly, withdrawals in this case take 3 days as well. Trusty users can not deposit more than $17,000 per payment, however, they will not have to wait for deposits at all. Withdrawals will take up to three business days.
Although this CFD Forex broker does not offer tens of different payment methods, they make sure that every single FX trader using their platform is secured while making deposits, and it seems like they are very successful at doing so.
Education opportunities at Plus500
Probably one of the most important parts of a successful CFD trading experience is getting as much knowledge as you can about the field of CFD's on Forex. While reviewing Plus500, we were able to come across great offerings that we want to share with you now. Although it is not the most extensive on the market, it still features a number of materials that can be very helpful for everyone, especially for those who are new to the market.
The CFD FX broker has some educational videos created for its traders. They have created a special page on their website called Trader's Guide. It offers a number of short videos that cover many topics that can be important for traders. So, we would very much recommend trying out these materials and learn more about CFD FX trading with Plus500.
How does the customer support team of Plus500 work?
Probably one of the biggest advantages of this broker that we came across while doing Plus500 detailed review was that the customer support team operates 24 hours a day, 7 days a week. It is very helpful and gets back to the traders as fast as they can. They have a special email, which we contacted and got back our answer in just a few minutes.
In addition, you can always use the FAQ section of the broker where you can find most of the answers that you are looking for very easily.
How doe the website of the Plus500 look?
The website of this broker looks very good and new. There are many pages on the website created so that you will easily find any type of information that you might be looking for. The website is very informative and user-friendly, which is a huge plus for this broker.
Is Plus500 worth using?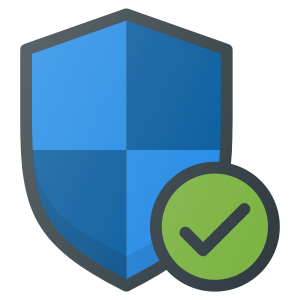 After doing this review of Plus500, we are recommending this broker to our readers. The broker is very well-developed, however, they have not stopped and still are working very hard to develop even more. This broker offers a lot of benefits to its users and is a great place for traders to trade and enjoy the world of CFD Forex trading, so, do not hesitate and start trading with Plus500 today!
76.4% of retail investor accounts lose money when trading CFDs with this provider. You should consider whether you can afford to take the high risk of losing your money.