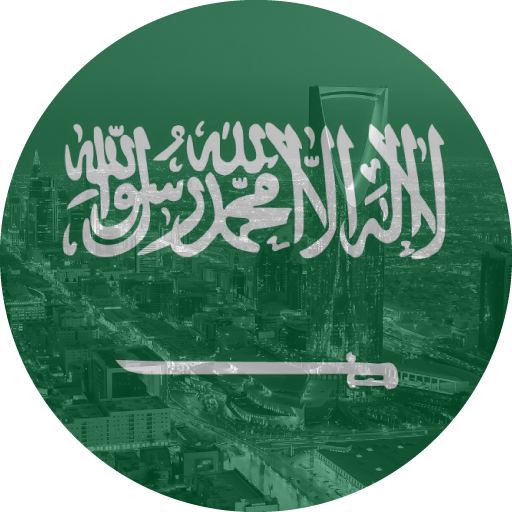 Saudi Arabia has predominantly been a strong economy driven by oil and petroleum exports. However, the economy had understood the need for diversification due to the entry of new competitors. Forex trading in Saudi Arabia has been an investment for a small proportion of investors. Considering the computer literacy and awareness, only a few investors were aware of this new investment product earlier. Overall the nation has slow progress in exploring global investment products like Forex trading. The popularity of Forex trading is continuously increasing due to the introduction of Islamic Forex Trading accounts in Saudi Arabia by some leading brokers. Rapid growth in the field of computers and internet among the tech-savvy Saudi residents has brought many new traders into Forex trading in Saudi Arabia.
Best Forex brokers in Saudi Arabia
Due to the growth of Forex trading in Saudi Arabia, the number of Forex brokers have increased in Saudi Arabia. But all these brokers are not regulated by regulating authorities. It is imperative that while choosing a broker, one should check whether he is registered with the regulating agencies to carry out Forex trade. One also needs to keep abreast of how the broker charges them. Some of them recover separate commission or some charge a mark upon the spread.
Also, one should trade with a broker who provides excellent customer service. The brokers should offer proper technical analysis to their customers. When the trade volumes are high, there is more leverage; there are possibilities of making huge profits too.
We have analyzed the following Forex brokers in Saudi Arabia and found reliable and safe for Forex trading in KSA. They provide Islamic accounts and Arabic language support to their clients doing Forex trading in Saudi Arabia.
XM

Oinvest
IQ Option

Insider Market or Free Competition?
Despite the overall positive news for the market, the regulatory permits regime in Saudi Arabia could be the privilege of carefully selected few companies. Riyad Capital is a subsidiary of Riyad Bank, which is the third-largest financial institution in the country. The Saudi state owns 51 percent of the bank.
With the first regulatory license now on the table, it remains to be seen whether other companies would be able to apply and secure the lucrative permit. While Saudi Arabia has been opening up its capital markets over the past several years, its progress has been slow and the country is still tightly controlled by the state.
The country and financial markets locally have long been preparing for the IPO listing of the biggest state-owned company Saudi Aramco. That said earlier this month, the firm managed to raise 10 times the bids it sought in a major bond sale which could have changed the country's plans for a public listing.
Saudi Arabia has also been making headlined in the cryptocurrency space. the country's central bank has been working in conjunction with UAE monetary authorities to create a joint token.
Islamic Forex broker in Saudi Arabia – Forex trading in the Kingdom of Saudi Arabia
Ava Trade is one of the Forex brokers offering Islamic trading accounts for Forex trading in KSA. It is one of the biggest online trading platforms specializing in Forex trading complying with Islamic principles.  They have local offices and Arabic speaking staff who are well conversant with Islamic Forex trading accounts. That is the reason it has become one of the most popular Forex brokers in the MENA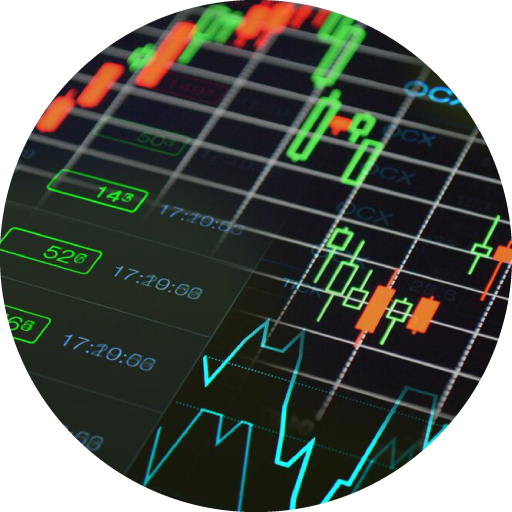 region. You can access their website in the Arabic language and the local Arabic speaking support staff ready to guide you. Ava Trade support staff can guide you through the account opening and verification process so that you can jump into trading quickly.
Ava Trade has excellent training materials to educate the traders the right way, and educational materials are in the Arabic language for your easy understanding. Ava Trade believes a right start can lead the trader to success in the Financial Market while adhering to Islamic principles.
How to Choose a Forex Broker?
Top8ForexBrokers.com helps you compare and choose your preferred Forex Broker. We suggest keeping the following checklist in mind when making your decision:
Is the Forex Broker regulated?
Account Details: Ideally, your broker should offer either a selection of account types or some element of customizability. Competitive spreads and easy deposits/withdrawals are good indicators too.
A number of Currency Pairs offered: The variety of currency pairs on offer, as well as the quantity, should be considered (the more of both, the better).
Availability of Customer Service.
Quality of the Trading Platform: look for a platform that is easy to use, straightforward, and offers a collection of technical and analytical tools to enhance your trading experience.
Forex market hours in Saudi Arabia
Forex market hours is one of the most critical facts of trading Forex in Saudi Arabia. It is open for 24 hours a day with five days a working week having three main sessions. They are the Asian session- Tokyo, US session- New York and the European session- London. There are sometimes when two sessions are open at the same time known as session overlap.
When is the right time to trade Forex in Saudi Arabia?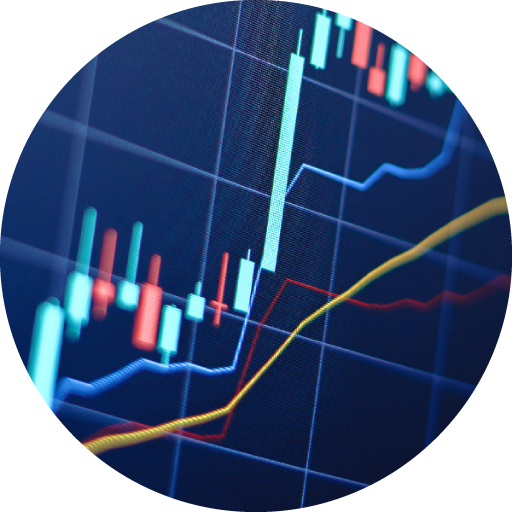 The technical indicators work well when there is enough liquidity in the market. There is higher liquidity in the market when US and European sessions overlap. The major news release also takes place during these sessions. Hence, it is better to trade from 3 pm to 6 pm Saudi time, when both London and Newyork markets are open.
London session is the first session of a trading day which is referred to as the European session. It begins at 10 AM Riyadh time ends at 6 PM Riyadh time. The European session is the most active trading session with high liquidity leverage, which means a massive volume of trading is done in this session. This session also overlaps with the other two sessions.
It is the US trading session. It begins at 3 PM Riyadh time and closes by 8 PM or 11 PM Riyadh time. This session has the highest liquidity around 3 PM Riyadh time to 6 PM Riyadh time.
It is the Asian trading session, it begins at 11 PM GMT and ends at 8 AM GMT.
Market hours for trading in Forex in Saudi Arabia provide the traders with flexible trading hours. However, it is advisable to trade during the most liquid hours to make successful trades. Also, some of the most rewarding market times happen when two or more markets are open at the same time. On can concentrate on these aspects while making a trade to ensure profitable trade.
Is it legal to trade Forex in Saudi Arabia?
It is legal to trade Forex in Saudi Arabia. Several brokers are having their offices in Saudi Arabia and complying with Saudi regulators and Islamic principles. You can always try their services in a Demo Account for Free. You should inform your account manager and select to open an Islamic trading account while registering with the broker.
The specialty of the Islamic Forex account is that it does not allow any interest in your trading account. Thus it keeps your account compliant with Sharia laws. Forex trading is legal in Saudi Arabia as long as you are doing it under an authorized company or broker.
In 2017, the Ministry of Commerce and Investment, Capital Market Authority and the Saudi Arabian Monetary Agency (SAMA) launched an awareness campaign to warn traders about illegal websites that promote forex trading without obtaining relevant licenses. This is to prevent them from falling into scams, fake contracts, etc. Considering how big and free the cryptocurrency market is, it was an excellent way to protect traders and create boundaries.
Thus, you should always make sure to trade under a regulated broker to avoid illegal forex trading platforms that claim to be authorized, yet they are not. Initially, before the government launched the awareness campaign, there were several cases where people lost their money and time to fake brokers.
Choose a forex broker that accepts Saudi Arabian traders
We have already done the research for you and listed above the best forex brokers that accept Saudi Arabian traders so this should not be a problem.
Go to the official websites of our recommended forex brokers to know more about them.
Open an Account and Verify Your Identity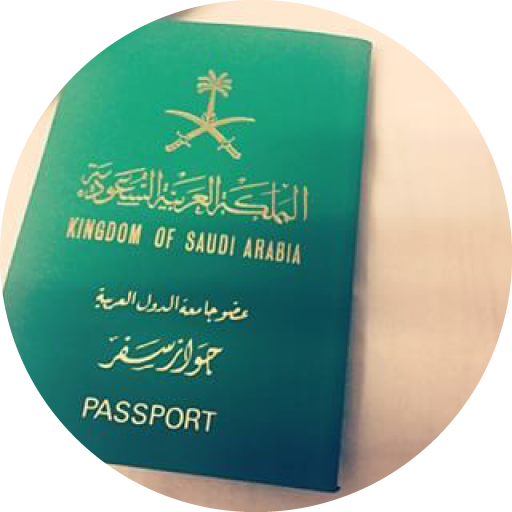 Opening an account is easy. You only need to provide your personal information. Make sure that the details you provide are correct to avoid both legal and financial issues.
Usually, you will be required to verify your identity through the use of government-issued identification cards such as your passport and driver's license.
Deposit Funds
The next step is to deposit funds into your forex trading account.
All forex brokers support a variety of payment options. Find one that supports your preferred payment methods and use it.
Below are the common payment methods that Saudi Arabian forex brokers support:
Visa debit/credit card
MasterCard debit/credit card
Maestro debit/credit card
PayPal
Skrill
Neteller
Bank transfer
Web Money
Union Pay
Trade Forex
After the funds have been deposited into your account, the next step is to trade.
However, you should not get too excited about trading because the forex market is highly volatile and you can easily lose your money.  Before you start trading, create a set of trading rules that you'll always follow so you can increase the chances of getting profits.
How to Choose a Saudi Arabian Forex Broker
Below are the factors that you need to consider when choosing a forex broker in Saudi Arabia.
Islamic Account Options or Islamic Swap-Free Accounts
Although forex trading is often considered to be haram, it is possible to use an Islamic forex account. You can use a halal trading account that is offered to Muslim traders who wish to invest in the Islamic stock market. It abides by Islamic finance principles.
Also known as a swap-free account, it differs from regular trading platforms in many ways. First, since Sharia law does not allow accumulation of interest rates, Islamic accounts do not feature interest rates. Second, based on Islamic finance, transactions must be done without any delays. Therefore, currencies must be transferred between accounts immediately, and transaction costs should be paid promptly.
Below are the four Islamic finance basic principles.
Prohibition of paying and receiving an interest rate
Immediate exchange according to the trading operations
Gambling should be banned
Distribution of risks and benefits
These principles do not conform to western banking and traditional trading principles. Islamic accounts are created to respect Islamic principles and to enable Muslim people to trade without separating their investments from their religious beliefs.

The most important feature that you should look for in a brokerage firm is security. You will be handing
Security
your hard-earned money to your forex broker and the least they can do for you is to keep it secure.
Look at the company's track record and reviews online to see if its clients are complaining or not about the security of their money and personal information.
Credibility
Check if the Saudi Arabian forex broker is regulated by a reputable global agency. The best forex brokers are usually regulated by the ASIC, CySEC or FCA.
If your chosen forex broker is regulated by one of them, then your money is in good hands.
Transaction costs
Many forex brokers will claim that they do not charge deposit, withdrawal and account fees. They may not charge them directly, but they tend to recover them through hidden fees and commissions that may eat up a large chunk of your investment.
Always look for a company with low transaction costs and a transparent fee structure.
Withdrawal process
A good forex broker in Saudi Arabia should be able to provide you with a fast withdrawal process. The withdrawal fees should also be minimal and not excessive.
Trading platform
Another important issue to consider is the trading platform. It should not be too complicated to the point that you are unable to use it.
Look for a forex broker with a user-friendly trading platform. It will also be much better if the company can offer you educational material, eBooks, video tutorials, webinars, and other helpful materials to help you in your trading journey.
Overall brokerage package
Lastly, look at all the available options that the forex brokerage firm is offering you. Look at the number of investment instruments, trading tools, the number of supported platforms, payment methods, bonuses, and commission fees among others.  Also, consider how good its customer service is.
No Limits 
One major advantage that the Saudi Arabian financial market has over other financial markets is that there is no cap to its leverage limit.
Saudi Arabian traders can take advantage of high leverage of up to 1000:1 provided the brokerage firm allows it, which can lead to high profits when utilized correctly. However, high leverage can also be a recipe for disaster. A simple error can easily wipe out your whole investment, especially if you are an amateur, so make sure to trade with caution.