You can find dozens of hand-picked brokers displayed on the list below. These forex trading brokers came under our radar for their excellent performance and amazing features for both beginner and veteran traders. Other brokers you may find in the list are the ones our experts advise to avoid at any cost.
Feel free to browse the list below and choose the one that most suits your needs as a beginner and maybe as a veteran forex trader as well. No matter which one you choose however, it is the recommendation of our experts that you pay a lot of attention to the licenses these companies hold.
Are you a broker that wants to be on this list? Contact us here.

What is TopForexTradingBrokers about?
TopForexTradingBrokers is foremost a website made by the traders, for the traders, where we used our own experiences of trading on the global market. Our website will provide you with the necessary knowledge to identify and register with the most prestigious, experienced, and best forex trading brokers that can be found in the market nowadays.You will find the following information:
All of this provided information is more than enough to guide you in finding a suitable forex trading company. However, we'd like to give you even more detailed information right here.
What types of brokers are there?
Given how vast and expansive the world of trading has become, the number of different sub-branches and fields that have emerged is quite staggering. Naturally, different types of brokers have emerged, to offer their services within those niche fields. There is a broker type for pretty much every single financial instrument you can imagine. However, on this site, we will mostly focus on forex brokers and a few CFD brokers as well. If you're interested in the types though, here they are:
Forex
Stocks
CFD
Commodity
Crypto
There are many other instruments as well, but they're usually included in various other types of brokers. For example, it's not unlikely you'll see CFDs being offered on forex brokers and vice versa. The whole industry is intertwined and connected.
What is a good forex trading broker?
The best part about the forex market is that a "good forex trading broker" is not a matter of opinion, it's a matter of fact. There are very few things that companies can do to diversify and not lose the interest of most of their traders. Forex brokers have a very linear path to follow and pre-set conditions that they need to have.
A good forex broker has the following features:
Numerous licenses from trusted financial regulators
A very tight spread on major currency pairs
Diversity of choice in financial instruments
All the latest tools and resources
Professional staff
Swift customer service
Naturally, there are other important features, but those you can easily find in our top-rated brokers lists.
What can you expect from a good broker?
In order to be among the best brokers in forex trading, a company has to supply its traders with the necessary tools and a helping hand to get them started.
Here are 5 absolutely essential features you should always expect:
FX Education
Leverage
Bonus
Customer Support
Tools & Indicators
As long as these 5 are provided, a trader's chances of having a positive balance skyrocket. Let us discuss these 5 resources in detail.
FX Education

It is a broker's duty to provide the necessary information to its customers so that they are ready to take on the market. This includes providing you with explanations of various FX terms as well as coverage of the latest market news. It can also take the form of guides and tutorials for strategies previously tried and tested by experts.
But most of all, it's a broker's duty to provide this information in a way that even a child can understand. Forex is most definitely a complicated market, and the resources used to understand it could make it even more complicated for many.
Leverage

Leverage can be found in every top forex trading brokers arsenal no matter what. If there is no leverage then the traders are more or less forced to risk a lot more of their own resources, which is never something advantageous for them. However, keep in mind that leverage can also be a very dangerous tool to play with. Many an inexperienced trader has seen their account almost emptied due to a mistake made with huge amounts of leverage.
Nevertheless, though, its presence is an essential part of being a forex broker, and a good one at that.
Bonus

There are two types of bonuses (Deposit & No Deposit). The difference between them is pretty minuscule but could grow to huge proportions if not managed well.
A deposit bonus is additional funds given to the trader by the broker to use on the market. Basically what happens is, a trader deposits, let's say $100. If the broker has a 100% deposit bonus policy, they will gift the trader an additional $100. The account will be $200 in total and the trader can take twice as large trades in the long run.
A no deposit bonus works the same way, but it's like a welcome gift from the broker. Note that all of the best FX trading brokers have this type of bonus. The trader simply registers on the website and they are immediately given between $50 to $1000. Naturally, this cannot be withdrawn and is only designated for trading.
A bonus helps beginner traders get started with the FX market if they don't have their own resources to spare. It's a relatively safer way to start learning about forex in general.
Customer support
Many think that customer support is not necessary when trading forex, but in some cases, this is a serious mistake. Let's list a few things customer support staff can do for you:
Give you information
Trade for you

That's right, a customer support employee can sometimes trade for you if necessary. Naturally, in most of the cases, the "support staff" that are trading for you are actually your own private advisors or brokers, but given the circumstances, they do indeed fall under the "support staff" classification.
All of the top FX trading brokers understand that something could always go wrong with the customer. They may lose electricity, have their internet cut off and etc. But this must never be an issue for them, especially if they were in the middle of a profitable trade. So if you're registered with a good broker, you can just call them up and tell them what trades to place and when.
Tools and Indicators
These resources are in most cases attainable even if the broker doesn't directly provide them. They can be found on a broker's trading software, which is usually the following:
All three of these have their own specific indicators that can be installed and uninstalled from the software. It is up to the trader themselves to decide which indicators they'd like to have on their software and which they don't. However, it is up to the broker itself to provide the most necessary indicators so that the trader can at least get started.
How are forex trading brokers regulated?
There are usually 3 types of brokers in terms of regulation:
Government-regulated
Unregulated
Self-regulated
Only one of these brokers can hold a spot on the best forex trading brokers list legitimately, the government-regulated broker.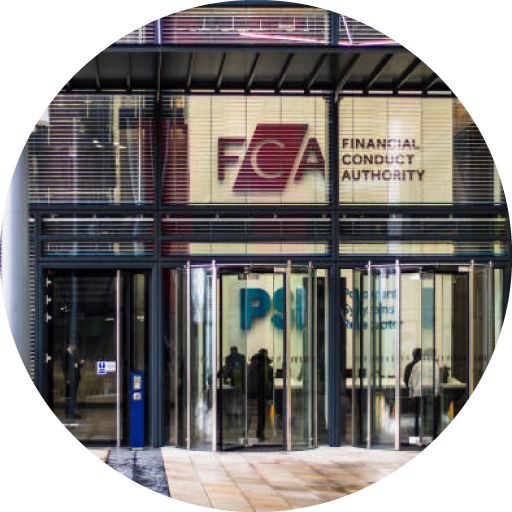 A government-regulated broker is a company that has received an official license from a government agency or ministry. This is usually given by the finance ministry itself, the central bank, or a regulatory body under the finance ministry "the financial watchdog". Almost every country has these institutions. For example, the UK has FCA, Germany has BaFIN, Cyprus has CySEC and etc. If a broker wants to offer its services in a specific country, it needs to get this license from the local authority. If not, well then that's a different story.
An unregulated forex broker is probably the worst of the bunch. This means that the broker is not answerable to any financial institution in the world. This could lead to scams, unanswered complaints, and overall terrible situations for traders. In most cases, such a forex trading broker will try to hide the fact that they don't have a license, which makes finding out about it even more shocking for the customer.
These types of brokers can be found on blacklists of numerous financial regulators as well as the traders themselves.
A self-regulated broker is something quite fascinating, but not too appealing as well. What these companies do is they gather other unregulated brokers and create a consortium, or a board so to say. These board members are then supposed to keep each other in check and make sure none of them breaks the rules. But there is no legal authority that can legitimately propose consequences to any of these companies. So in general, a self-regulated broker is just a fancy way to say, unregulated broker.
How to check if the broker is regulated
All of the top FX trading brokers have information about their licenses freely available on their websites. Usually, it's in the footer (at the bottom of the homepage) of the website or somewhere on the "About Us" page. In order for the information to be legitimate, the broker must provide information on where they are regulated and what ID number their license has. This ID number can then be used to search on the regulator's website and make sure that it is still active.
But it's a general habit to still contact the regulator and make sure that the company is indeed regulated.
Usually, if the broker tries to hide information about regulation or makes it very hard to find, it could be a red flag for most.
Information about Forex regulation in countries
Below you can find a list where we've detailed several countries that regulate or feature the forex market.
This list will continue growing, so don't worry if you can't find your country here quite yet. It may be here very soon.
Reviewing a forex broker
You will most definitely find lots of forex trading broker reviews scattered across the internet, and that is to be expected. In fact, you're on a website that specializes in that specific topic right now. However, in order to truly know whether the reviewer knows that they're talking about, we suggest that you always check the accuracy of the review.
You see, reviews need to provide you with hard data and not opinions. That's what differentiates finance to most other services. The quality of a company is always based on facts rather than opinions. Therefore, it's important that you also verify the authenticity of the information provided by the reviewer yourself. If there is some mistake or wrong information, you have every right to deem this reviewer untrustworthy. But make sure to check when the review was written, as brokers tend to change their features quite often.
How you can contribute
We are always on the lookout for new forex trading brokers to review and understand. We are especially looking for brokers that are new to the markets and have not really demonstrated what they are capable of. Another important thing we try to focus on is finding and pointing out as many scam brokers as we can before they manage to deceive hundreds of traders.
Unfortunately, though, most of these scam brokers are discovered after they had already defrauded their customers which is why our team recommends to always be careful and find trustworthy and transparent reviews for the company before registering with it.
If you think that you know about a forex broker that deserves to be on our top-rated list please don't hesitate to contact us. Better yet, if you believe that a new forex broker could potentially be scamming traders you're free to let us know and our team will immediately look into it.

The bottom line
The forex market can be a wonderful place full of opportunity, mostly thanks to brokers for forex trading beginners and veterans alike. However, it can also be a very dangerous place where companies hide their legal information and try to deceive inexperienced customers. No matter how much knowledge and experience you may have in the industry, everybody will say that researching the broker before committing to its services is always a good idea.
You can do this by reading broker reviews on websites such as this one or going through numerous forums trying to find answers to your questions about a specific brand.
No matter how hard it is to find out about the company, information is always out there somewhere.