Forex is the largest financial market in the world. Forex trading and the term "trading" has long been used in the banking sector. However, it originally denoted the process of buying and selling securities in order to make a profit. Forex trading has the same goals; only the currency acts as a product in this market. And successful Forex traders from the Philippines have emerged throughout the years.
Like other operations of a commercial nature, the sale and purchase of foreign currency involve making a profit due to the difference in value in the purchase price and sale price. Forex trading is a process in which commercial and state banks, investment funds, and private individuals participate.
However, from time to time, new countries appear in the Forex industry. The Philippines is one of them and has an emerging status in the world of Forex. It has already become a minor hub for trading. Although there are some strict regulations and rules regarding trading in the state, people still manage to earn considerable income from Forex.
While talking about the best Forex traders in the Philippines, we cannot neglect the determination and hard effort these people had to achieve success. Filipino Forex traders, even though, some of them lost some money in the beginning, never gave up. In this article, we will talk about the most prominent traders in the Philippines.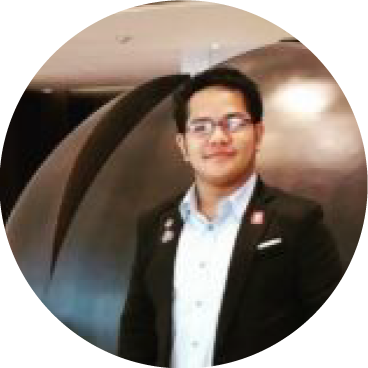 Larry Collin
If you were to ask an ordinary Forex trader in the Philippines about the well-known figure in the country, the answer would be Larry Collin. He is undoubtedly the most prominent Forex trader in the country. Collin is only 24 and already managed to establish a company called Forex Trading Philippines, which is the hugest educational source for the country.
At a very early age, Larry Collin is a role model for every trader, not only in the Philippines but in the whole world as well. He conducts various seminars, organizes workshops to facilitate further the development of the Forex community in the country.
Starting trading at the age of 20, he quickly acquired the basics of Forex trading which led to becoming the top 5 Forex traders in the Philippines. After some time he became a Forex trainer. He talks a lot about personal financing, investing, and the opportunities of working from home. Besides being CEO and conducting seminars, Collin also works in the Founders as an Executive Virtual Assistant. He always emphasizes the need to train young Filipinos, so that they would not fall for Forex scams and traps, which are rampant in the industry.
In addition to trading, Larry is a very cheerful person, always willing to help others and share his professional experience with everyone interested in trading.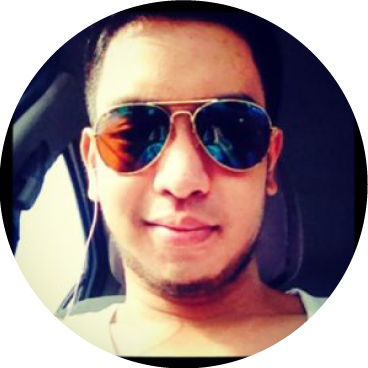 Ahmad "Madi" Daji
With 5 years of experience in the Forex industry, Daji has already managed to become a full-time trader, coach, and mentor, with a few success in entrepreneurship. He started to engage in trading at the age of 19 actively, however initially it was Binary options, he preferred and after that, started trading Forex.
Daji has one of the most interesting Filipino Forex traders success stories. When he turned 22, "Madi" established a company The Forex Samurai, the company, which provides education and services in the financial markets. Daji holds a diploma in finances, graduating from the academy in Dublin and also attended classes in the academy based in New York.
Like Larry Collin, Daji conducts seminars, workshops, and pieces of training as well. In general, a good and experienced trader always looks for ways to share his knowledge with others. He likes to travel a lot, and we can recall one case, when he trained over hundreds of clients and led them to earn constant profits in the industry, without anyone's assistance.
"Madi" always looks forward to improving. He always analyzes the market and provides the public with relevant information. In addition, he is willing to help individuals, interested in becoming traders, coaches, and mentors in the financial industry.
Ahmad Daji is an example of the best Filipino Forex trader who is loyal to his ideals and values. Having a profound knowledge and financial literacy in the Forex industry is a must for everyone, looking for success. He encourages everyone to expand the mindset, read as much information as possible to keep up with modern trends constantly. Besides, as the Forex industry evolves step by step, various scams arise, and it is essential to raise awareness so that people could tackle such threats.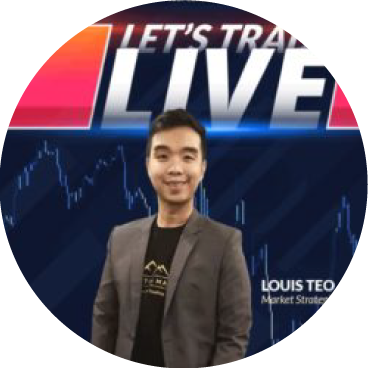 Louis Teo
Market strategist, Forex trader, analyst – it is only a superficial list of activities Louis Teo is involved in. Being a prominent Marketing Strategist for Fullerton Markets, he conducts researchers, provides education for traders and investors worldwide. He specializes in assessing the economic trends, analyzing price changes as well as directions in the Forex market.
At a very young age, Teo is already well-known in the Philippines for engaging with the LIVE audience to provide trading tips for thousands of clients, who strive to become the best Forex traders in the Philippines. In addition, he is also famous outside the country – in Malaysia, Singapore, and Vietnam, where he has made speeches at various Forex events, sharing his experience and trading methodology to the others interested in fundamental concepts.
With the help of technical and fundamental analysis, Teo provides a market commentary on the economic and political events that considerably impact currency values. From the beginning of 2018, Teo has been actively involved in giving trade calls via Facebook LIVE, the feature, which triggers a strong activity.
Louis Teo is still very young and has an excellent career ahead of him. His example proves that being successful in one field can be beneficial in the other field and without hard effort and determination, it is difficult to have good results.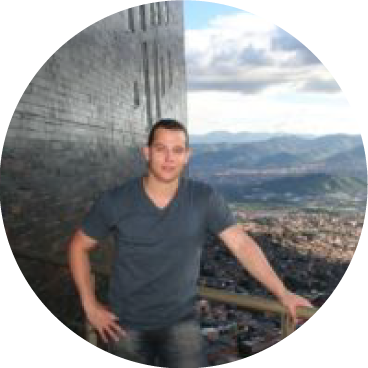 Marcello Arrambide
Marcello Arrambide is CEO and Founder of the company called Day Trading Academy. He has been in the financial industry for over 18 years and specializes in sharing trading techniques for the past 10 years. Arrambide is one of the most successful Forex trader the Philippines has ever witnessed in the Forex industry
The story of Arrambide is an interesting one. When he started trading, Marcello took out a loan of $25,000, which he lost in just a month, purchasing products and software programs that were not needed. But this is also the case, where an individual identifies a mistake and does everything to fix it, not just giving up.
One of the key characteristics of Marcello Arrambide is his love for traveling. During his trading career, he has already managed to visit 140 countries and lived in 12 countries. He also shares his trading experience on the Internet.
Being CEO of Day Trading Academy, as Arrambide declares, is not an easy task. It requires thorough planning, analysis and a huge responsibility. The company that he established is aimed at providing a direct relationship with real traders. Marcello Arrambide, one of the top FX traders in the Philippines, is motivated to teach people how to become experts of day trading so that they could achieve freedom in their lives.
In addition, he offers a unique opportunity for students who successfully finish their program. They can be funded it they pass the test, which is without a doubt a fantastic opportunity for someone who wants to be involved in trading.
Marcello Arrambide is a person who has tremendous experience under his belt. Not only he is wealthy and has already made a fortune through Forex trading, but is also focused on providing the education resources for young Filipino traders. The system which he offers to the customers and youngsters is unique and full of innovations. Recorded videos also play an important part in his teaching repertoire.
Celeste Rodriguez
And finally, we should move to the woman representative of the richest Forex traders from the Philippines, which in this case is Celeste Rodriguez. Generally, women are not actively involved in Forex trading, and if you check through the lists existing online, men take the most part. But Celeste Rodriguez proved to be an exception.
Being famous in stock trading, Rodriguez established herself in Forex trading as well. She is a founder of Rooting For Celeste and co-founder of Ticker.ph. She specializes in coaching and trading psychology. Furthermore, She is also a member of the Zeefreaks Tribe.
Initially, Celeste Rodriguez was engaged in a completely different activity. She was a nurse with a great experience. While going through the emotional cycles of investing, she understood what the market could do to one's psychical capabilities. She read the information on the Internet about Forex trading, learned the basics and set herself a goal to become a consistent trader.
Celeste Rodriguez is eagerly cooperating with foreign coaches on trading psychology to bring forward this segment to the Forex traders the Philippines has. When it comes to Forex, trading emotions and psychology play an enormous role. You cannot execute trades without a proper emotional mindset, and Rodriguez thinks it is a crucial part of trading.
Best brokers in action
While talking about the success of traders in the Philippines, we cannot avoid the fact that it would not be the same without decent brokers. What is important for successful trading: big capital or a reliable broker? Without a doubt, free finance will allow the player to experiment on investments. But an illegal dealer will deceive, take the money and disappear. A company with experience, a high rating is ready to teach a beginner the basics of trading, allows you to use a demo account, gives bonuses. The main goal of the intermediary is to keep the client to earn his trust.
A broker is a specific person, natural or legal, who carries out intermediary operations directly between the buyer of the asset and its seller. It is practically impossible to become the best Forex trader in the Philippines if you do not have enough support from brokers. The dealer manages the finances of traders according to their personal recommendations in order to make a profit. A Forex broker represents the interests of capital owners, conducts transactions, receives a specific commission for his work. In addition to organizing purchases and sales, dealers provide training and consulting services. And for Filipino traders having business with an honest broker is an utmost priority.
Forex brokers are professional participants in foreign exchange transactions that trade in personal assets, using investor funds or for reimbursable agreements. They also provide relevant information and strategies about trading, how to act on the market. Specialists or individual companies work all the time. They have the necessary skills, experience, organize trade. The intermediary attracts traders, provides training, helps to open a deposit, replenish it with cash.
Clients receive knowledge on thematic materials, webinars, and in separate forums. Such an attitude towards consumers allows us to form a regular customer base and stabilize the company's turnover. A brokerage firm helps Forex successful traders in the Philippines conclude contracts with partners, offers users comfortable and understandable trading platforms, deposit replenishment systems, withdrawal of winnings. Large dealing centres are developing their own automatic assistants, which will allow the trader to reduce the time spent on the exchange, to trade using a robot.
In addition, intermediaries make a selection and publication of international news feeds, form a calendar of significant events in the world economy, politics, and sports. Leading analytical groups timely process the news summary and prepare detailed forecasts of changes in rates. On the official website of the company published tips, recommendations on trade. To optimize the trading process, the agent offers customers free indicators, advisers, analyzers. To test the strategy, to work out the tactics of the game, demo accounts are opened. For long and effective cooperation, traders receive gifts, bonus points, discounts on commission. To increase the amount of the traded asset, the broker provides the player with borrowed funds – leverage.
What is the future of Forex trading in the Philippines?
Reading the Philippines Forex trader stories we can understand the hardship, these people undergo for success. The Philippines is the world's 36th largest economy in terms of nominal GDP and one of the leading countries in Asia. If we look at the development history of the Philippines, we can notice how the country has evolved in the past years and become one of the proponents of the Forex industry.
The state shows no signs of slowing down, even though the rules are strict in the country. People and especially youngsters interested in trading are looking for ways to master trading to the maximum. It is no surprise because, with good intuition, determination, and knowledge, the possibility to earn money on the largest financial market is huge. From being a minor hub, the Philippines holds a vast potential to become a massive spot for Forex trading. And the abundance of Forex traders is proof for that.