In general, forex trading has gained traction all around the world ever since its digitalization in the early-mid 2000s. Nowadays, a big chunk of the population is either trading as their main source of income or working with their savings and trying to enrich themselves as a side job after a hard day at work. One way or another, a lot of people are getting into the business and some have been extremely successful in their line of work. Lots of the people in lesser developed regions have utilized all of this to start competing on the world market and have already accumulated fortune trading on forex. Successful Forex traders from Nigeria, a small country on the western part of Africa, are one of these people who have achieved a hugely favorable financial outcome.
The main reason why Nigeria has become one of the most successful countries where Forex trading gained traction is that trading is not dependent on the smaller economy of the region but rather is tied into the world economics and gives an even field to make money for everyone all around the globe. Apart from this, trading is something a witty individual can learn by utilizing the internet, which gives the infinite potential and ability to independently develop in the field without being hugely dependent on conventional institutions to teach you the trade. Mainly due to these reasons, Nigerian traders are quickly gathering their fortune.
In this article, we have compiled a list of the most successful individuals from Nigeria who have stroke their fortune in this trade.
Uche Paragon

One of the most notorious individuals when it comes to Top FX traders in Nigeria is Uche Paragon who began his successful Forex trading career back in 2007. He was an average individual trying to find a way to make extra money using what he had on his hands: a computer and the internet. It was a fortunate surprise when he came across information on a way to make a percentage-based profit off of Forex trading. Moreover, this was a way for him to start gaining some kind of capital without investing huge amounts of money in the first place as trading currency pairs and commodities do not require the user to make a huge investment from the start.
Intrigued by his new discovery, Paragon decided to do follow-up research. This is when he discovered the world of binary options, which in the end would become a stepping stone for his financial success. The biggest difference between traditional Forex trading, which is complicated and multifaceted, and binary options is the simplicity of the latter. Binary options provide a way for an individual to bet on the increase or decrease of a specific currency in relation to others. In case of success, the individual receives a set percentage income. This is much different from traditional forex trading as in the latter case the income is dependant on the magnitude of change in the currency exchange rates. Upon years of honing and perfecting his skills in trading currency pairs Uche's road to becoming the most successful Forex trader in Nigeria has started.
Subsequently, after careful consideration and research as well as accumulation of experience and knowledge of the trade Uche has decided to start trading commodities, in particular crude oil. This natural resource is one of the most popular out of all commodities to trade due to the amount of demand for the product in the world.
Apart from just a success story, Uche Paragon has been a big contributor to his own country and community. Beyond his financial success lies a story of a person who pursues his dreams of being a musician and songwriter and a man who has founded a school of trading in Lagos and Port Harcourt. The school is oriented on sharing to everyone interested in the trade the accumulated knowledge and experience of Mr. Paragon. This has helped a lot of people develop themselves and start trading to create their own success stories in the future and is one of the reasons why there are so many successful Forex traders in Nigeria.
Sandile Shezi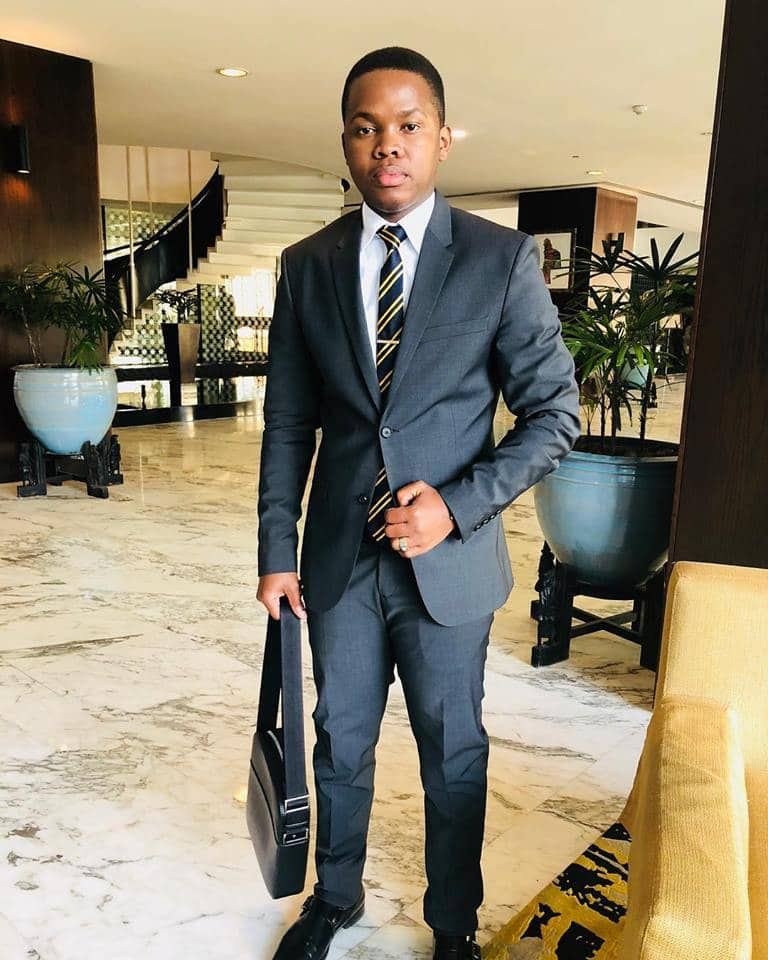 Sandile Shezi, is a South African trader born in Nigeria. When he was young Sandile was living in terrible poverty growing up with his grandmother without a way to pay for proper education and facing the toughest and the roughest parts of South African life. This has not stopped Mr. Shezi from becoming one of the youngest as well as the most successful not only in Nigeria but the whole of Africa. In fact, by the age of 23, he had already accumulated a couple of million dollars to his name. Joining the trading platform was one of the first successful steps he took towards his way to richness. It is also worth mentioning that after accumulating a certain amount of wealth Sandile Shezi has decided to create a couple of very rapidly growing companies all based in Africa thereby giving an opportunity of employment and to rise from poverty to a lot of people all across whole Africa. This in-term has netted him a spot in the list of the best Forex traders in Nigeria.
All of this sounds great, however, it should not be overlooked that becoming one of the youngest Nigerian FX traders was not as easy as this article makes it sound to be. As his starting capital, Sandile Shezi had borrowed the whole year's worth of tuition from his university funds while spending months researching the topic studying ins and outs of the forex market as well as terminologies, trading methods, and risk management systems, which were not accessible to him at first. This is where the aforementioned ability to gather information for free from the internet has come in handy. Before he made his first investment in stocks everything had to be accounted for so that the invested money wouldn't be lost since it would put him back even more behind in life financially than he already was. Fortunately, the first investment has made him a big profit which gave the incentive to continue trading. Instead of finding an already well-established broker Sandile Shezi has decided to create a consulting firm called Global Forex Institute, which has helped thousands of Africans by giving them the knowledge, which Sandile had to accumulate on his own in a more organized manner, thereby, making it easier for starters from all over Southern Africa and Nigeria to start trading.
As Sandile Shezi has stated in one of his interviews, the idea of FX trading should not be just to make money but to enjoy the process of trading in itself as this will allow a person to find success in the field and to become one of the top FX traders in Nigeria.
Ajidahun Afioluwa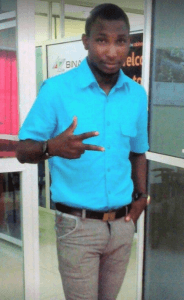 Ajudahun Afioluwa's road to success is littered with failures, however, with the sheer strength of willpower even in the face of losses this person has overcome the odds to create a success story, which got him the spot in the top 5 Forex traders in Nigeria.
Everything began when Ajidahun was still young. From his network of friends, he got an invitation to one of the local conferences for business-owners and everyone interested. At a conference, Ajidahun met a couple of FX traders from Nigeria. They exchanged contact information and got in touch after the event. The newly accumulated knowledge has piqued the interest in FX trading for Mr. Afioluwa, so he decided to give it a try. At first, the tries were quite unsuccessful as the lack of knowledge was apparent. He ended up losing a couple of thousands of dollars due to sheer luck. However, in the end, after spending day and night learning and researching different techniques and things to look out for during trading Ajidahun made his first big profit. At some point, Mr. Afioluwa has noticed that he gained a nack for when the odds were in his favor much like a gut feeling, which he trusted the most. In one of the interviews, he stated that this was due to the accumulation of knowledge as well as no small amount of luck. He is a firm believer that the odds can be in a person's favor given enough knowledge of the subject.
This is where his career as a successful Forex trader in Nigeria has gained traction. In fact, he became so good at what he did that Ajidahun started assisting his family and friends during the trading netting them income as well. In the end, he managed to accumulate enough funds to call quits and retire at the age of 28. To this day, Mr. Afioluwa continues giving presentations and helping out all types of audiences in their endeavors to gain starting knowledge or advance their already existent skills in forex trading.
This goes to show how failure is not to be feared but on the contrary, even embraced. As the road to success is littered with unsuccessful attempts.
Blessing Ezeako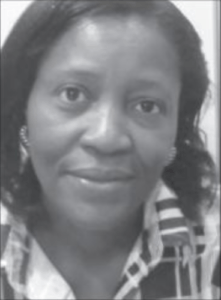 Even though the lists of the top 10 richest traders in Nigeria are full of males we would like to tell a story of a female who is no less successful than any of her male counterparts. Enter Blessing Ezeako. She is one of the role models for Nigerian women in the business and whole trading communities.
When Ezeako was growing up, she faced a lot of hardships. Financial struggles, as well as low quality of life, have hard on her since her childhood. Once she got married she found solitude in her family, however, working long hours and then trying to live off of whatever little amount she was making was not cutting it. She always desired more and wanted to give the opportunity for better and more successful lives for her children. Due to this, she started learning to trade on forex. After long and painful months of coming home tired, sitting down, and learning what she could find on the internet as well as taking care of her family she decided to give trading a try. Unfortunately, her first couple of attempts were unsuccessful to a point where she almost decided to give up and just continue living her life. This is the point when she started going to educational sessions about forex trading during her weekends where the most successful Forex traders from Nigeria were giving advice to people on FX trading. Due to this, her grasp of the market has increased and at some point, she decided to give trading another try. This was the time when she found success in trading currency pairs. This is where her carrier took off and she started generating more and more income day by day.
Blessing Ezeako is one of the most successful Nigerian FX traders at this point and time as she continues working her way up on the ladder of richest traders in Africa.
Learn from the Best
These success stories are a good indication of how profitable trading on Forex can be. None of these people have started out with the biggest capital or the most knowledge received from the best universities in the world. These are people who sat down and started learning how to make the most profit through what they have. In the 21st century utilizing the internet and a computer or smartphone at hand can give ample opportunities to work on increasing the capital and creating a more successful and care-free future.
Over two million Nigerians are trading on Forex as of today. With the number of people learning about trading at this moment the number is expected to grow exponentially during the next couple of years. This is the best time to get on the bandwaggon and start trading. In addition to all of this, it's also important to note that, as it was already mentioned in the article, a lot of these successful traders (and there are much more outside of the list), is giving paid or even free training to interested individuals. All it takes is for a person to sit down and start researching. The information is freely available and to turn a good profit you do not have to be the mastermind of finances. Copying these pro strategies can net considerable income and due to sheer experience, the gains will only rise. It is important to understand that there is indeed a lot of room for people to find success in.