Forex trading has become one of the most lucrative activities in the past decade. Not only it gained a foothold in the United States and Europe, but also reached Africa as well. If we take a look at successful Forex traders in the region it will come as no surprise, that Kenyan Forex traders top the list.
Kenya is one of the fewest countries in Africa that has decent regulations and environment for traders. The Forex industry in the country is pretty much in its infancy but already managed to gain attention from citizens. As time passes, Kenyan youngsters are more inclined towards trading. They see it as a way to make a fortune and simply try their luck with the largest market in the world.
The stories of Kenyan Forex traders are relatively similar to each other. Thinking about the prospects of development and evading financial hardship they wanted to try something new that would bring a lot of profits. Forex trading is considered to be a field which requires a profound knowledge of the market, good intuition, and determination. Traders from Kenya did their best to achieve success and become notable figures in the country. In the following article, we will talk about Kenya Forex trader success stories.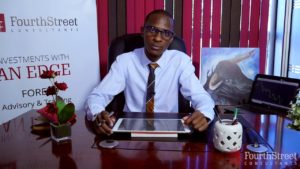 Joshua Matumo
We should start our list with a relatively less known trader in Kenya, even though he already managed to become one of the top executives. Matumo is the founder and managing director of a company called Fourthstreet Consultants. Life was not very easy for the Kenyan as well. He and his family were forced to go through the hardship and in general, most African countries tend to be unstable in terms of politics and economy.
He began his trading career in 2009 at Strathmore University, where he was a graduate of economics and one of the best students on his faculty. Matumo never hesitated to invest in improving his trading skills. This is very important for a person who wants to be among successful Forex traders from Kenya. If you do not pay some money for learning, even though there are numerous free courses on the Internet, you will simply fall behind. And Matumo specialized in trading currencies as well as commodities. He is a very determined individual who is able to do everything to achieve goals.
Joshua Matumo is excellent at risk management and professional market analysis as well, which makes him one of the most notable Forex traders. To further complement his success, Matumo is a part of the Bloomberg Community. The latter is the world's largest company in financial network and technology and we can already understand how skilful he is. He often conducts lessons on Forex trading and is willing to share his knowledge with everyone.
Besides Forex, Matumo is a very easygoing and cheerful person, who enjoys various hobbies too. He is young and has a long trading career ahead of him to maintain the status in the list of the best Kenyan Forex traders. His company also offers consultations and comprehensive courses on Forex trading.
Edwin Kamau
At the beginning of the article, we mentioned that most African countries are gradually expressing their interest in Forex trading. And it will come to no surprise that the majority of people who want to engage in trading are youngsters, who have a profound understanding of technology and finances. Edwin Kamau is one of the most notable examples involved in Forex trading. Working as a banker at the same time, Kamau is a typical Kenyan Forex trader who managed to seize the opportunities coming from the Forex trading.
He also grew up in a modest family – they were not too wealthy. He saw Forex trading as a way to earn some money and finds it as a very enjoyable hobby apart from his main work. He is not the most successful Forex trader Kenya has ever seen yet but holds great potential.
Forex trading allowed Kamau to earn some money alongside his job, but the banking sector in Africa is not well-paid so workers are faced with the decision to look for something additional. With the help of decent Forex brokers and his motivation, Kamau manages to make money through Forex trading. He recommends it to everyone who is interested in making profits.
Kamau is still a newbie in Forex trading and has a lot to learn but the progress he made on his path to becoming one of the most famous Forex traders is without a doubt astonishing.

Paul Mugenda Mwangi
Paul Mugenda could be considered as the best Forex trader in Kenya. Similarly to the Forex traders mentioned above, life was not much different from them. When he became a student of the Technical University of Kenya in 2014, little did he expect, that he would be named among the best Forex traders in Kenya. He relied on the money sent from his parents.
When Paul became 23 he started hawking tea leaves at the bus stop. This was not very beneficial either, but as luck plays an important role in our lives, he was at the right place at the right time. Mugenda met a friend, who introduced him to the world of Forex trading. With no experience and trading skills, Mugenda wasted all of the money in trading but he never gave up and tried again. His friend definitely "saved" him. Mentorship and teaching the basics of Forex trading, including risk management, eventually prevailed and after some time, Mugenda started earning good money.
This was the landmark moment in Mugenda's life and right now he owns a Forex company. Financial woes are already behind and paying bills is not an issue for him anymore. He has become so specialized in Forex that he also conducts seminars for youngsters, who want to become top FX traders in Kenya. Mugenda wants to contribute to his country by providing courses on trading.
Mugenda never denied that Forex business is indeed a risky one. Situation and events in the world have a huge implication on the largest financial market. He says, that getting to the current place cost him a lot of money. Losing money is inevitable at some point when you start trading and Mugenda always warns young traders about that. Profits and losses accompany a trader all the time because that is how the trading works.
With the help of his platform, Paul trains future traders. He managed to expand the business and also included an insurance agency, coffee shops and a real estate. He wishes to achieve even more and become the best young entrepreneur in the country. For an intelligent man like Paul Mugenda, this challenge is also achievable. He tops the list of the richest Forex traders from Kenya.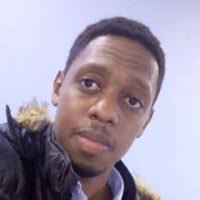 Ken Githaiga
The story of Ken Githaiga is also an exciting one. Upon finishing college he was not completely sure what he wanted to do in life. Thinking about the prospects of a job he immediately declined the role of being an office worker and decided to make money online. Everything started with a Google search when he first discovered a Forex trading.
Unlike Paul Mugenda he did not rush risking money in trading. Initially, he examined everything carefully spent a lot of time in front of a computer to understand the basics of trading. Eventually, he got very deep in trading.
Like Edwin Kamau, Forex trading is not his full-time job. Rather, he is more focused on checking his trades. Githaiga acquired knowledge through the Internet and declares that a correct strategy is a key to successful Forex trading. He shares his knowledge with Forex traders Kenya has and says that success and failure both help a Forex trader develop.
What he advises all of the traders, if they want to become is not to be too greedy and use high leverage to get rich immediately. Most of such cases end in failure. In order to be successful in trading, one should take a slow and moderate approach. It is better to wait for some time to earn money, rather than be quick and lose everything you have. The correct usage of leverage is pivotal in minimizing the losses.
The success of Ken Githaiga was an example for Kenyan traders and he manages to be an impressive figure in the country.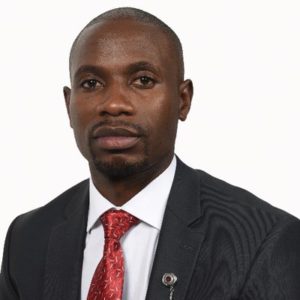 Silah Obegi
The fifth and final successful Forex trader in our list is Silah Obegi, a very experienced and intelligent trader. Obegi graduated from Moi University, receiving a Bachelor of Business Management.  Finishing the university he decided to pursue a career in finances. Obegi is one of the best Forex trader in Kenya and heads a Kenyan company called Meta Capital Limited.
As he gradually went through the trading career Obegi developed an automated Forex trading which turned out to be very lucrative for him and he advises everyone to try this system. He is also a director at the Nairobi School of Forex. He notes that Forex trading is for some part the same as stock trading and vice versa. A person who is involved in of them can pursue another one as well.
In order to be successful in Forex trading, Silah Obegi puts forward three main indicators: Technical analysis, fundamental analysis, and automated trading. Three of them are strongly intertwined so by learning one the second or the third must not be neglected. Almost all of the Forex traders follow this pattern.
Likewise, the traders mentioned above Silah Obegi tries his best to help Forex traders in Kenya avoid misconceptions about Forex trading. He conducts training and various seminars.
Other Kenyan traders
Forex trading in Kenya is developing step by step and numerous traders emerge every day. They do really well in terms of earning money, however, they are not as popular as the ones mentioned above. There is another category of traders who want instant money and frequently they end up being lost. But we cannot escape the fact that in Kenya we can see a country which has an enormous potential to become the hotspot of trading in Africa, surpassing countries such as Nigeria and South Africa – two mammoth FX trading states.
Learning from the best – brokers are vital
While Nigerian traders managed to work a lot for success, they also had mentorship from someone. Learning from the one who is more experienced in trading is essential and in the case of Kenyan Forex traders, brokers tend to adopt this role.
But why Forex, and not, for example, the stock market? The fact is that the Forex market is highly stable – over more than forty years of history, despite all the shocks of the global economy, the foreign exchange market has not yet met the word crisis; the availability of operations in the market, with very little capital, using leverage; the possibility of obtaining virtually unlimited profits due to the difference in exchange rates at different points in time, predicting the future movement of the market based on methods of fundamental, technical and graphical analysis.
The role of Forex brokers in trading is huge. They offer various courses, guides, and allow customers to copy a professional's trading strategy. It goes without question that at some point you can create a strategy that works the best for you, but in the beginning, using someone's trading strategy should be the foremost priority. Kenyan Forex trader stories are proof for that.
The choice of a Forex broker plays a vital role if you want to become a decent trader in Kenya. For a moment we can imagine how the situation would go for the abovementioned traders, had not it been a proper trading strategy or selection of a good broker. The latter might further encourage a novice to continue trading.
The broker that provides direct access to trading through the trading terminal accepts, processes, and executes all orders of the trader to buy or sell foreign currency, thereby representing the interests of traders in the open foreign exchange market is necessary. The choice of a decent Forex broker is extremely important for a trader and every trader once took into account the organization's reputation, the term of its stay in the market, trading conditions a trading terminal, and, of course, the convenience of depositing and withdrawing funds.
Forex trading in Kenya – the prospects
Successful Forex traders from Kenya hold a huge prospect to improve even more and Kenya itself can become a leading country in Forex trading. Right now people still lack proper knowledge and they do not bother themselves to learn more about trading. The young generation, in general, is more critical, open to changes and they study the Forex environment thoroughly to invest the money.
The country has problems with local Forex brokers – most of them are not reliable and people are forced to look for assistance abroad. But with appropriate management and approach, everything is possible for the African country.