TMGM Review – Can this broker be trusted?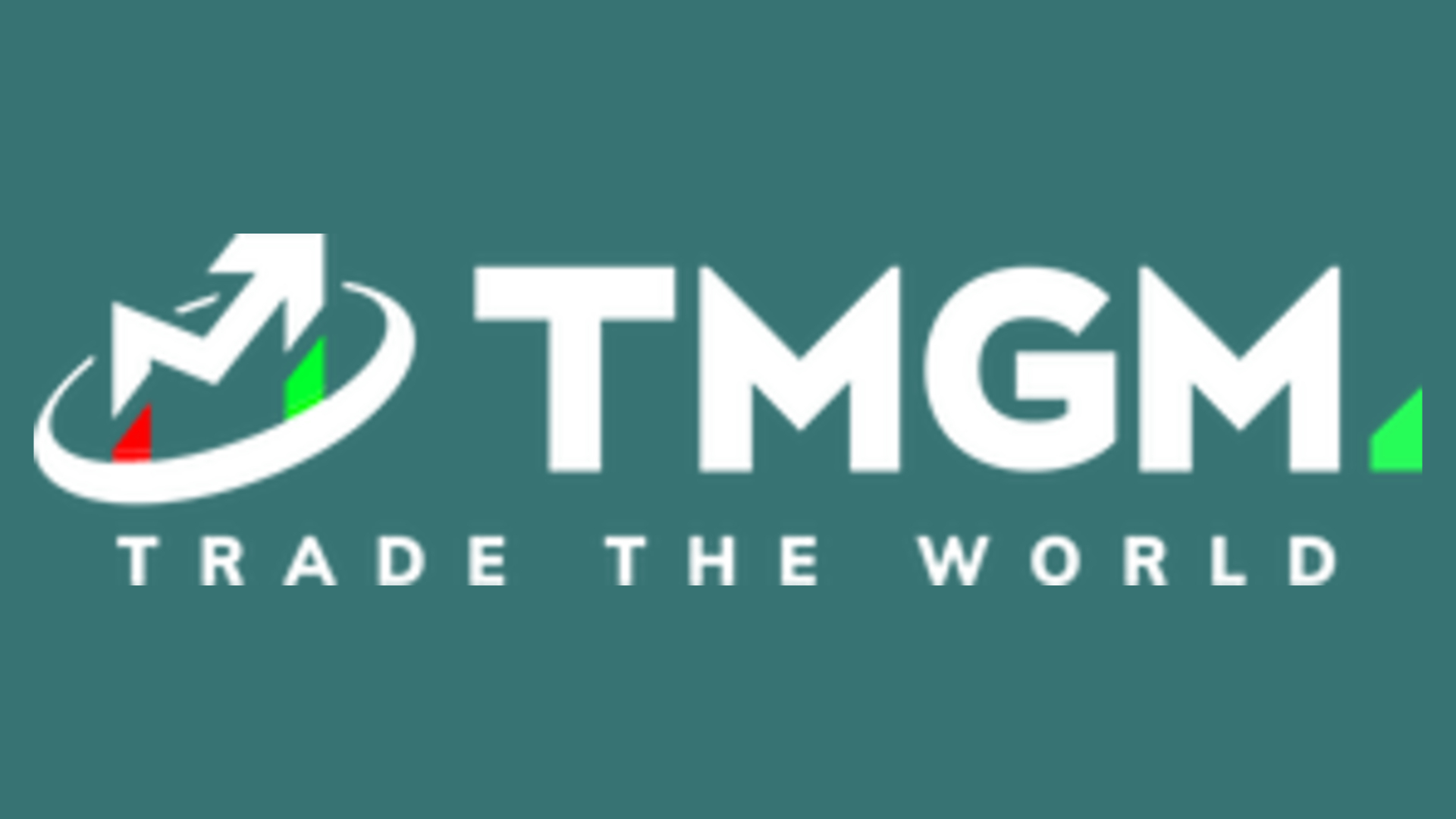 This is an Australian-based brokerage firm that has established itself in 2011. The website appears to be qualified, as it possesses two unique licenses. One comes from ASIC, while the other comes from VFSC. The site appears to be working in this sense.
The site's minimum deposit is $100, which is industry standard. The maximum leverage ratio is one-thousandth of On the other side, spreads begin at 0.0 pips.
On the TMGM website, there are over 15 thousand trading products available. Many popular asset kinds are included. Currency pairs, stocks, precious metals, energies, and indices are all options for trading.
Avaible trading platfroms include MetaTrader4, MetaTrader5 and IRESS. two account types are for Metatreder users and three distinctive accounts just for IRESS account.
One has a huge variety on the site when it comes to accounts. There are 5 different available accounts for two of the available trading platforms for both MetaTrader and IRESS. The MT4 and MT5 accounts are called the Edge and Classical accounts. As for the IRESS accounts, there are standard, premium, and gold.
The customer service on the site is not that great as they use a biot for the live chat widget which takes very long .aditoinally one needs to provide much information about oneself before even using it. The security measures of the site include SSL encryption and a two-factor authentification process. The site does not disclose the user's data to any third parties according to the terms and agreements of the website.

License and regulation – Is TMGM legit?
the site has two notifiable qualifications that we have managed to research. They are very discreet about the fact that they are regulated by two separate regulatory entities which is a piece of great news as they have regulations of local and international quality.
we have disclosed the origins of the firm so it's no surprise that the local regulatory authorities do regulate the firm. they have a qualification to provide their products and services to the entire content of Australia by the Australian Securities and Investments Commission.
additionally, this broker also provides its services to the global market as well this is why it is crucial to be regulated by other organizations as well. especially the ones with high international authority.
Trading Features
A company is as good as the services and products it provides to its common users.  In this section of the review, we will be talking about the most important trading tools and other variable features that play important role in the trading experience.
Account types
The available account types on the site have their own distinctive features. The edge and classical accounts are very beneficial for all types of users.
For both of the account types, the minimum depositing amount is $100 and the minimum lot size is 0.01.  There are no commission fees when depositing on these account types which also get an expert advisor free of charge.  Additionally, hedging and scalping are allowed on both Edge and Classic accounts. The stop-out levels are  40 5 for both of the accounts.
The available IRESS accounts include Standard, Premium, and Gold account types.
A platform cost of $35 to $45 per month is charged with the regular account. They can be waived, though, if at least ten deals are made throughout the month. A data Fee is also a payment associated with each exchange. The commission rates and fees are different depending on the asset category.
There is no monthly platform cost if you have a Premium or Gold account. However, if no trades are made during this time, the account will be taxed. Every exchange comes with a data fee, but if you do at least 10 trades in a month, you can get it canceled. The commission rates and fees are different depending on the asset category. The only significant difference between each IRESS account type is the minimum deposit requirement.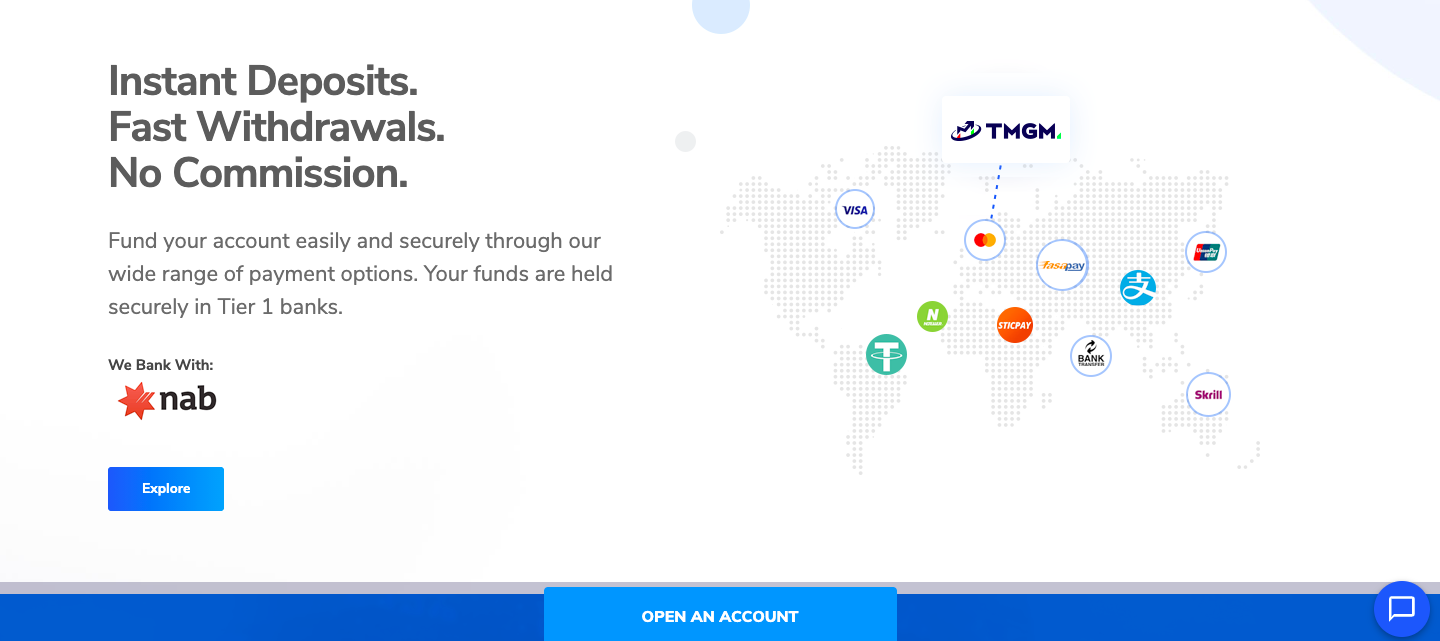 Leverage
We have already discussed the different types of accounts available on the site. in this portion of our review, we will be focusing on the role of the leverage ratio which is an incredibly useful tool for traders of all walks of life.
The available leverage ratio on the site for edge and classic account types is 1:100. As we all know by now these are the regular account that the site has for the Metatader users.
Spreads
Spreads are another great trading tool that a trader uses to utilize its open positions. This is a great tool that all the traders pay close attention to.   Yet so many forex brokers don't know this fact. The clear evidence of this situation lies within the TMGM site, as we can see the implication can be true regarding the available spreading amount on the site.
On the Edge account, the raw spread starts at 0.0 pips. For each round turn, an additional $7 is required. The classic account has variable spreads that start at 1.0 pips
Minimum deposit
The minimum depositing amount is a great way to divide the accounts for easy categorization. we have seen this tactic used with countless other brokerage firms and TMGM is no different from them as they have implemented an interesting account variance for their site. Much like other aspects each account have their limitations.
The minimum depositing amount for the Edge and classic accounts is $100
A $5,000 minimum deposit is required to start a Professional Account.
To start a Platinum account, you must have a minimum opening balance of $10,000.
A $50,000 deposit is required to open a Gold Account.
Bonus
The site doesn't have bonuses as that is not a part of the plan of the firm. They don't care about their consumers enough to create opportunities for them. which is odd as in previous years they did have some type of promotional offers according to the countless TMGM reviews on the web. This sudden change of heart and marketing is suspicious and has fraudulent behavior written all over it.  instead, the firm is banking its recourse from countless sports sponsorships and other practically useless extra additional tools which are for show only as only the most privileged users have access to it.
TMGM Review – Final Verdict
After reviewing TMGM FX broker, we don't recommend our traders to trade with the TMGM broker as they are not transparent enough. One can even say that the written content on the site is massively underwritten as it's extremely vague in most instances. The site heavily relies on visual stimuli to lure its consumers in.
The live chat widget which is available on the site's far-right bottom corner is a total joke and doesn't function properly. additionally before using it one needs to provide far too much personal i9nformation. We could see how providing an email could be a necessity but also requesting a phone number is another signifier of fraud.  After doing so ourselves we have been harassed by countless phone calls from all over the world by foreigners. we can safely say that an operator is not answering your chats, it a bot.