Review of Oinvest FX broker – can it be trusted?
The Forex trading market is changing every day. There many new companies emerging, and every single one of them is different from one another. Because the market is so diverse, it is getting very hard for investors to decide which companies to trust. One of the newest brokers that are very popular today on the market is the Oinvest.
Oinvest was founded in 2018 and it is operated by Aronex Corporation Ltd. This Forex broker mostly operates for citizens of countries from Asia and the Middle East, but it works very hard to gain international access. As of today, Oinvest offers more than 350 trading instruments, such as CFDs, commodities, currency pairs, and many others.
If you want to learn more about this Forex broker, read our review of Oinvest carefully, and find out everything that might be important for investors. We will focus on everything from payment methods, account types, trading instruments, and many more!
The safety of traders – Oinvest regulations
Forex trading is one of those fields where regulations are very important. Because there are so many risks that come with it, it is very important for Forex broker to ensure the safety and security of their clients. Invest FX broker is registered in Seychelles, as a result of which, it is authorized by the local regulatory agency of the country, Financial Services Authority of Seychelles, better known as simply FSA.
The license number of the broker is SD014. Because of this regulation, the broker has the right to offer services to thousands of traders worldwide and is obligated to comply with the laws set out by the regulatory agency. The predecessor of the regulatory agency was created 25 years ago, but over the years, it has changed its policies a lot. After 2013, it adopted a new regulatory framework, which gives it a responsibility to license, regulate, enforce regulatory and compliance requirements, monitor and supervises the conduct of the business of the companies that are registered under it.
How does Oinvest keep your funds safe?
As our review of Oinvest FX broker shows, because of the regulatory framework that the broker follows, it is obligated to make sure that every single investor stays safe while trading with Oinvest.
The broker is keeping the funds of its client son segregated banks accounts, which is creating a very safe environment. Because of this, no matter what happens, even if the broker goes bankrupt, the investors will still be able to withdraw their money from the segregated bank account without any problems.
Basically, with the help of the fund segregation, the funds of the clients and the funds of the company will never be joined together, instead, it will be kept in well-known and reputable banks around the world to ensure that the funds are staying safe.
Oinvest also works very hard to make sure that the data of its clients are kept safe. This is done with the help of some of the most modern technologies. The broker makes sure that only a small team of trusted personnel of the broker has access to the data of its clients and all of the data is protected by security systems.
What can you trade at Oinvest?
Although this Forex broker is pretty new, does not mean that it does not offer many trading instruments to its clients. There actually are more than 350 trading assets available at your disposal right now. According to our Oinvest review, this diversity is very popular for many investors since they can trade whatever they want, whenever they want it without having to use different brokers.
You can trade many instruments with Oinvest, such as:
Currency pairs
Crypto
Stocks
CFDs
Indices
Commodities
Because of such diversity, it is very easy to find anything that you like in one place.

Forex trading at Oinvest
The Forex trading market is the biggest and most liquid markets around the world. According to official data from 2019, the average daily turnover of the Forex market was as much as $5.1 trillion. This is a huge market, which proves that this market is very much loved and wanted by many investors around the world.
According to the Oinvest review, There are 49 currency pairs available at Oinvest, which makes it a great place to trade currency pairs. You can find anything between Major, Minor, and Exotic currency pairs at this Forex broker.
Crypto trading at Oinvest
You can trade some of the most popular cryptocurrencies at Oinvest such as Bitcoin, Dash, Ethereum, Ripple, and many others. The crypto market is becoming bigger and bigger every day, and at Oinvest, you can trade them without actually having to hold them. You can do so buy speculating on the changing prices of cryptocurrencies, which makes trading them a lot easier and accessible for everyone.
Stock trading at Oinvest
There are 172 stocks available at your disposal at Oinvest right now. You can trade stocks of the leading company around the world, such as Nokia, Microsoft, Apple, and many others.
Indices trading at Oinvest
According to our review of the Oinvest FX broker, there are 20 various indices available at this Forex broker. It gives investors a lot of opportunities. Indices trading is getting very popular every day, and the fact that this broker offers so many of them is a great thing.
Commodities trading at Oinvest
Commodities trading has been around for a very long time now. It is as old as humanity itself; there are two types of commodities available at Oinvest right now, and they are:
Soft Commodities
Hard Commodities
Soft commodities are the ones that come from agricultural activities, they include commodities like cocoa, coffee, wheat, and many others. Hard commodities are crude oil, energy, gold, and many others. There are more than 18 commodities available for trading at Oinvest.
How to get started at Oinvest?
As our review of FX broker Oinvest shows, there are just a few easy steps that investors have to take to get started at Oinvest. All you have to do is to decide which account you want to create, open up a live account, deposit funds, and start trading. There are three major types of accounts available at Oinvest, they are:
These accounts are a little different from one another and are created for different types of traders. Silver account has the highest spreads, followed by the Gold account, and then Platinum. The leverage for a Silver account is 1:200 for FX trading, Metals trading it is at 1:50, as well as for indices and commodities, for stocks it is 1:20. Gold account users can trade Forex with leverage of 1:400, and they can trade Metals, Indices, and Commodities with leverage of 1:40. For the Platinum account, the leverage is quite higher. For FX it is 1:400, for Gold, Silver, Indices, and commodities it is at 1:125, and for Stocks, it is at 1:50.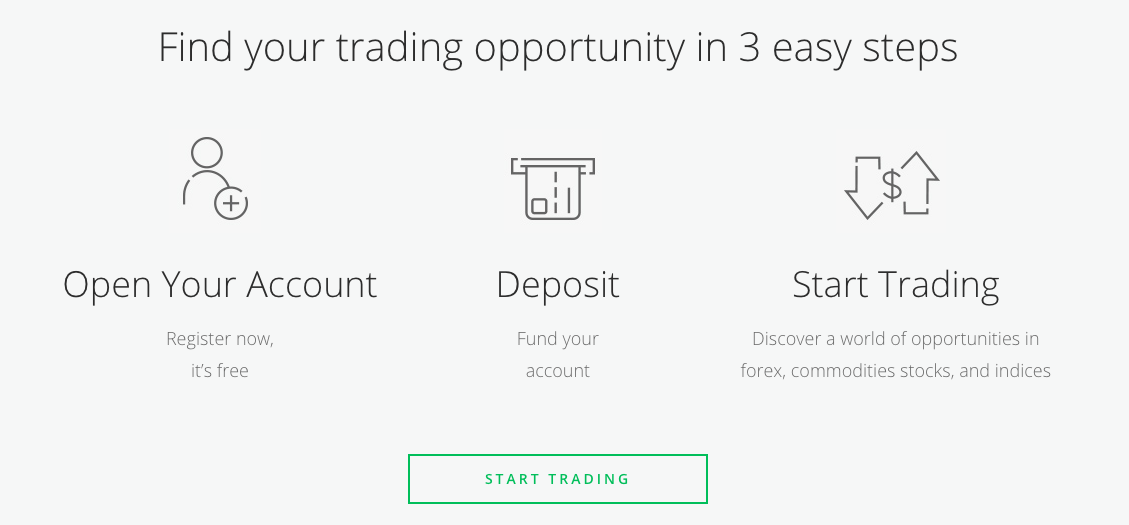 Islamic Account
While reviewing the Oinvest FX broker, we found that this brand also offers an Islamic trading account. We were very glad to see it because it means that the broker is trying to be as inclusive as possible. The Islamic account is also known as the Swap-Free account is created for those who follow the beliefs of the Quran. According to Sharia law, it is prohibited for people to earn or pay interest, and this account type allows investors to trade without having to do so.
Depositing funds
After you have chosen which account you want to use, now it is time for you to start trading. But, before you do that, you will have to deposit funds first. There are many payment methods available at this Forex broker, and the minimum amount of money that you can put in your trading account is $250. You can use anything from Credit/Debit cards, like Visa, Mastercard, and Maestro, to more modern payment methods, like Skrill, Neteller, and many others.
Use some of the best trading platforms at Oinvest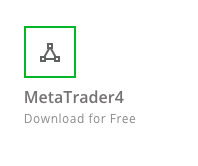 Trading platforms are one of the most important parts of a Forex trading because it gives investors access to the trading market. Oinvest review shows that this broker has several trading platforms, one of them being the well-known MetaTrader 4. This trading account is used by 90 percent of all Forex brokers around the world and is very popular because of the amazing offerings that it has. It was developed exactly 15 years ago, in 2005, by a Russian company called MetaQuotes.
You can also use WebTrader at this Forex broker to invest in the Forex market without having to download any applications on your computer. And, if you prefer trading with your mobile phones, this broker also offers that option. You can download specially created applications for iOS and Android devices right now to trade with this broker.
Is Oinvest a legit Forex broker?
After being done with our review, we found that this broker can be trusted. It works very hard to create a safe and secure environment for its investors, offers many instruments for trading and trading platforms are some of the best on the market. Besides, it is very easy to start trading with this broker, it also offers educational material for people who are new to the market, to help them further develop their trading skills.
So, because of these and many other reasons, this we recommended this Forex broker to our readers!