FXOpen Review – The most reliable broker
Launched in 2005, FXOpen serves as a great example of an experienced and high-quality brokerage service provider company. FXOpen broker mainly operates within the Forex industry. However, the broker implements numerous other trading assets such as CFDs on shares, commodities, cryptocurrencies, and spot metals. Overall, traders can access over 100 markets with a wide range of financial instruments including over 50 currency pairs, plus 35 cryptocurrency CFDs and more than 600 shares CFDs. The leverage on most of the trading instruments can go up to 1:500 with the floating spreads. The commission fees are also quite low compared to the average of the market.
FXOpen holds regulations from two official authorities in Australia and the United Kingdom. As per regulations require, the broker complies with all the rules and market standards providing reliable and convenient trading platforms at the same time. The traders at FXOpen can use multiple industry-leading trading software, terminals, or automated trading robots. Furthermore, the broker offers numerous promotional campaigns that feature performance-based contests and regional championships, Forex no deposit bonuses, and even Forex cashback. Our FXOpen Forex broker review provides an in-depth analysis of the brokerage firm's features and offerings.
Is FXOpen legit?
We should emphasize two major aspects that make any brokerage firm reliable or trustworthy to respond to the question. Two essential components that are crucial focus on regulation and broker recognition. Fortunately, FXOpen satisfies both criteria. The brokerage firm is regulated within multiple jurisdictions and holds licenses from two very reputable regulatory authorities: Australian Securities and Investments Commission, with the license number AFSL 412871, and the Financial Conduct Authority (FCA) with the FCA number 579202.
Furthermore, the broker has a diverse portfolio of recognitions and industry awards:
Best Forex Broker
Best Middle East and Asia Broker
The Best Trading Platform
Top 100 Companies by the World Finance magazine
Best Islamic Forex Broker
The Best South-East Asia Forex Broker
Best ECN Forex Broker
Best Forex Broker in Australasia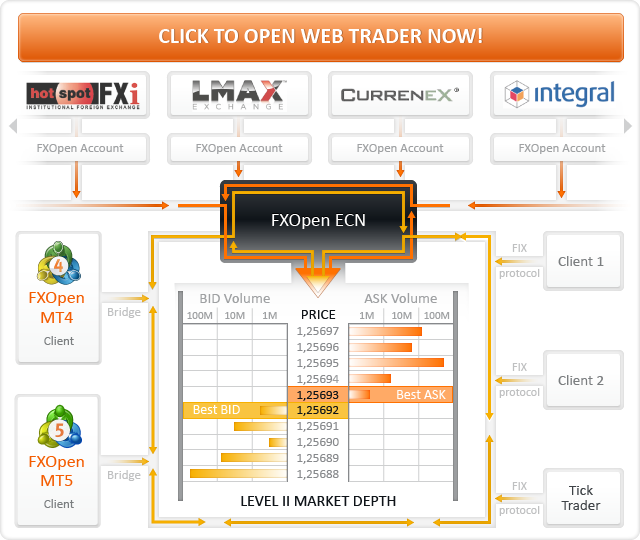 Trading Platforms of FXOpen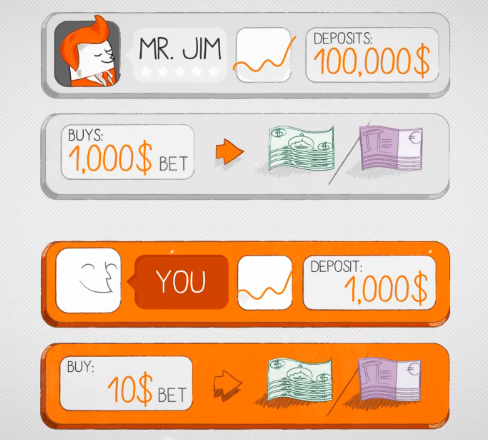 One of the unique features that the FXOpen Forex broker owns is the variety of trading platforms. At FXOpen, traders can either go for traditional options or try new, innovative, and ground-breaking trading terminals like TickTrader. In addition, the clients of the broker have an opportunity to employ automated trading tools that are becoming increasingly popular lately. On the other hand, not all accounts allow a complete list of the trading platforms. For instance, some of the accounts come with specially designated trading platforms that do not work with other accounts.
Standard Trading Terminals
Famously, MetaTraders have been the favorite choice of the Forex traders due to multiple reasons. First of all, both MetaTrader 4 and MetaTrader 5 serve to fulfill the needs and requirements of the Forex traders. These platforms have numerous features that make them stand out among other trading terminals. For instance, MetaTrader 4 is extremely popular for Forex enthusiasts since it was specifically built to suit the Forex trading environment. Furthermore, some of the accounts need different modifications of the MetaTrader 4 and will not work on every version of the platform. Moreover, to enhance the experience of the traders and increase the convenience of the process, the FXOpen broker supports the WebTrader option. WebTraders allow users to directly access their trading accounts from browsers. In contrast to the original MT4/MT4 software, WebTraders do not require downloading or installations in order to run them.
Automated Trading Robots
Automation in the Forex industry is not a new thing. On the contrary, more and more traders begin to acquire the habit of using automated trading bots in their daily trades. The obvious advantage of the bots is that they do not run on emotions as we humans do. Therefore, they are capable of making fully rational decisions. Otherwise, traders can limit the trading bots by specifying the circumstances under which the bots process the trades. They can indicate the types of financial assets when to open or close the trades when to start selling the product and etc. FXOpen supports two automated trading tools that are Myfxbook and ZuluTrade. Both of the tools are highly valued and recognized and furthermore provide the most user-friendly and easily customizable trading experience.
FXOpen Trading Accounts
Another factor that drives up an FXOpen rating is the diversity of the real trading accounts. Some of the accounts operate commission-free and provide floating spreads and competitive leverage on products. However, there are accounts that though charge commission fees they at the same time offer premium trading conditions, spreads from 0 pips, and a wide range of financial instruments available for trade. Furthermore, most of the accounts allow the maximum freedom in choosing the trading style while welcoming scalping, hedging, news trading, and Expert Advisors. Below you can find the detailed description of the real trading accounts at FXOpen.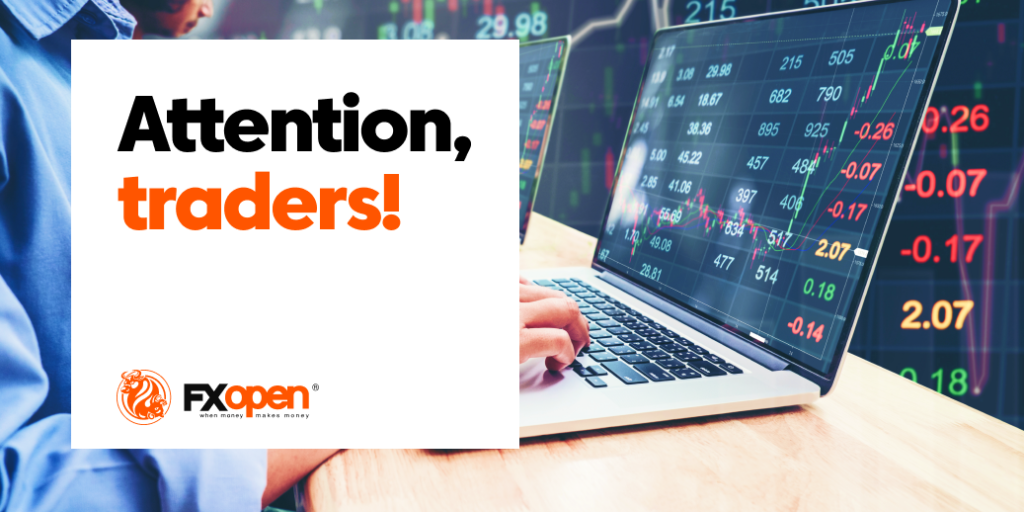 ECN Account
ECN Account is the most popular choice and for a reason. This account type offers the most diverse trading instruments portfolio along with the lowest spreads from 0 pips and unlimited strategy choice. Here are the features of the FXOpen ECN account:
Account base currency – USD, AUD, CHF, EUR, GBP, JPY, RUB, SGD, Gold, mBTC
Minimum deposit – 100 USD (or equivalent in another currency)
Maximum balance – unlimited
Spreads –  from 0 pips, floating
Commission fees – from 1.5 USD per Standard lot (100,000 USD)
Minimum transaction size – 0.01 lots (or 1000 units of the base currency)
Maximum transaction size – unlimited
Maximum leverage – up to 1:500
Margin call – 100%
Stop out – 50%
Islamic Account option – yes
Trading assets – 50+ FX Spot CFDs, 35+ Cryptocurrency CFDs, 600+ Shares CFDs, Index CFDs, Spot Metals CFDs & Commodity CFDs
Bonuses – Discounts on commission fees
Allowed strategies – scalping, hedging, Expert Advisors, news trading
STP Account
STP account is an account with the Straight Through Processing execution. The best thing about this account is that it operates commission-free as the fee is included in the spreads. The account features:
Account base currency – USD, EUR, GBP, JPY, RUB, CHF, Gold
Minimum deposit – 10 USD (or equivalent in another currency)
Maximum balance – unlimited
Spreads – floating
Commission fees – N/A
Minimum transaction size – 0.01 lots
Maximum transaction size – unlimited
Maximum leverage – up to 1:500 until the account balance reaches 25,000 USD
Margin call – 50%
Stop out – 30%
Islamic Account option – yes
Trading assets – 50 currency pairs, gold, and silver
Bonuses – 10 USD for opening the first STP trading account
Allowed strategies – scalping, hedging, Expert Advisors, news trading
Crypto Account
To be honest, it is quite rare to find a Forex broker that employs trading crypto pairs. As a matter of fact, the clients of FXOpen can trade the currencies against the USD, EUR, or RUB in the form of Contracts for Differences. Besides that, the major features of a Crypto account are:
Account base currency – USD, EUR, GBP, RUB, JPY, ETC, Bitcoin (mBTC), Litecoin (LTC)
Minimum deposit – from 10 USD or otherwise equivalent in another base currency
Maximum balance – unlimited
Spreads – floating
Commission fees – 0.5% half-turn
Maximum leverage – up to 1:3, to be more precise the round-turn commission is equal to 1% of the base currency. However, high trading volumes might be subject to reviewed commission fees.
Margin call – 30%
Stop out – 15%
Islamic Account option – no
Trading assets – 43 pairs with BTC, BCH, EOS, Ripple, Monero, LTC, and others
Bonuses – no
Allowed strategies – scalping, hedging, Expert Advisors, news trading
Micro Account
Micro account is the lowest-cost trading account providing the minimal costs related to trading. However, trading conditions are still beneficial for the traders. Furthermore, Micro Account holders can access a wide range of products even though the account comes with certain limits.
Account base currency – specifically USD for this account
Minimum deposit – lowest since it starts from 1 USD
Maximum balance – up to 3,000 USD
Spreads – floating
Commission fees – not applicable
Maximum leverage – up to 1:500
Margin call – 20%
Stop out – 15%
Islamic Account option – yes
Trading assets – 28 currency pairs, as well as gold and silver
Bonuses – applicable including trading contests, as well as Forex cashback
Allowed strategies – scalping, hedging, Expert Advisors, however, no news trading
FXOpen Bonuses and Promos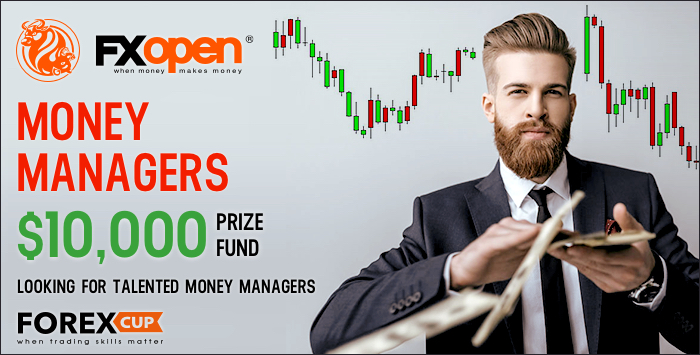 First things first, when it comes to choosing a decent Forex broker one has to take into account promotional campaigns that the broker runs. Most of the brokers would however go for deposit bonuses and offer nothing else. However, FXOpen provides a generous package of various promotional materials for its traders. According to FXOpen opinion only no deposit bonus programs that it employs are not enough. The broker additionally supports trading contests that are based on the individual performance of the traders and Forex cashback.
The Forex no deposit bonuses that the broker offers apply to various accounts in different amounts. For ECN Gross TickTrader the users can claim a 10 USD no deposit bonus, as well as ECN NET TickTrader and STP account holders. The Micro account clients on the other hand are eligible to receive a 1 USD no deposit bonus as they register on the live trading platform of the broker for the first time.
FXOpen supports ForexCup and holds numerous weekly and monthly trading contests and regional championships. The prizes come in cash amounting from 1,000 USD up to 5,000 or sometimes even 10,000 USD. There are contests held on demo accounts, as well, which are great opportunities to start trading without actually spending personal funds and risking major losses.
Forex Cashback is a unique promotional program designed by the FXOpen brokerage firm. The cashback campaign emphasizes relieving the losses made by the clients up to a certain amount. If the participating traders in the cashback program start loss-making then they are eligible to receive extra refunds. This program, however, is available only for 90 days since registering on the trading platform. The minimum cashback is 5 USD and the maximum – 1,000 USD. Moreover, the single trade is eligible to receive a maximum of up to 100 USD cashback.
Review on FXOpen Forex Broker – Final Verdict
The assessment criteria that any trader should incorporate when looking for reliable Forex brokers should necessarily include few things. First of all, the broker should hold the regulation from an official authority. In this case, FXOpen holds not one but two licenses from ASIC and FCA which are indeed credible sources of broker's legitimacy. Secondly, the broker should have some experience in the market. For instance, it would not be recommended to go for the brokerage established a year ago. The more time brokerage survives on the market the more reliable it is. FXOpen has been operating since 2005, which makes it one of the most experienced brokers worldwide.
The next thing to look at is the trading condition that the broker offers. It is better to avoid sky-high leverages such as 1:1000 as they impose more risks on your trades. The leverage of the FXOpen is quite flexible. Furthermore, the variety of account options grant freedom.