Enclave FX Review – Can You Trust This Forex Broker?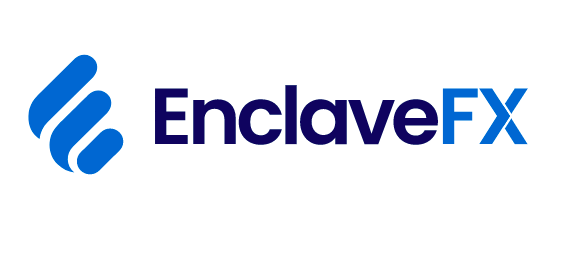 Enclave FX Broker claims to be one of the best online financial platforms that have the most suitable trading conditions available on the market. According to their main website, the company was established in 2018, and since then, is providing traders from all around the world with high-quality services, including Swap-free trading accounts, affordable rates, expert trading, and 24/5 available customer support service. Since the description of themselves looked so good and attractive we decided to do our research and find out whether the facts stated above are true or not.
We can all agree that trusting an online platform with your money can sometimes be tricky especially if you are dealing with a new website that you don't know much about. That's why it is important to check the broker you choose is regulated by a reputable financial body or not. Our team has checked the website thoroughly, however, we were not able to find any valuable information about licenses of Enclave FX Brokerage, which leads us to believe that they do not have any. That is already a bad sign because nothing is ever a guarantee that your money is in safe hands. Trading experience can never be properly enjoyed if you have to worry about money and privacy issues.
The leverage offered by this platform is up to 1:100, while the spreads on major fiat currencies start from 1.4 pips – they can differ depending on which type of account you use. You can access MetaTrader 5 which is one of the best trading tools available nowadays, giving traders the possibility to access a lot of markets in a convenient and comfortable manner. The key features of this software are low costs, flexible trading with accounts, and many more.

The minimum deposit amount is set to $10 but can go up to $2500. The website does not mention any bonuses or promotional offers, meaning that they simply do not have any. If you decide to sign up for Enclave FX, you can choose from 4 different accounts including the Micro, Standard, ENC, and ENC Pro. With these, traders can trade Forex, Cryptos, Metals, and CFD.
The good news is that there are plenty of ways for you to contact the customer support service of the Enclave FX Broker. Traders can either fill an online form with their email address. call on a phone number or access the live chat function that works every weekday. This means that whenever there is a problem, you can just visit the contact us section or click the live chat option and the support team will help you resolve the issue.
Is Enclave FX Legit?
No, EnclaveFX is not a legit Forex company, as it does not have a decent license issued by a reputable financial regulatory body. The lack of information about regulation about their main website leaves customers questioning whether their website is worth their trust, money, and time. Being unregulated means that if something inconvenient happens, for instance, your money is stolen or the company goes bankrupt, there will not be a financial regulatory body that will take all the necessary actions to protect you as a customer.
We advise you to always go for the platforms that are regulated and licensed – there are plenty of such options available on the internet nowadays, so it might be a good idea for you to do a little research before choosing a specific financial platform for your trading journey.
Enclave FX Review – Trading Features
Besides the regulation, there are a lot of other things that one should also keep in mind. Since there are a lot of Forex brokers available, it will be no surprise to say that they all offer different trading features such as spreads, leverage, minimum deposits, different account types, and many more. Enclave FX is no exception, so let's take a look if the things offered by this company are competitive compared to other reputable brands that we know.
Spreads & Leverage
As we already mentioned earlier in this Enclave FX Review, the maximum leverage offered to traders is up to 1:500, which is quite excessive and does not correlate with the industry's standard (which is somewhere between 1:100 and 1:200). The main reason why we dislike such high leverage is that it involves high risks of losing money, especially for beginners – Besides losing your funds, it can even leave you into debt. That's why the majority of reputable Forex brokerage companies are restricted from using high leverages, so traders don't have the ability to take actions that might leave them bankrupt. While it is true that this leverage might look good to an experienced trader, we still advise you to go for the platforms that have their ratios adjusted to the industry's average.
The spreads do not look very competitive as well, as they start from 1.4 pips for the standard account. There are a lot of other brokers that have lower spreads, giving you the possibility to reduce the overall cost of your trading.
Account Types
Once you decide to sign up for Enclave Fx, you will be given a free choice to choose 4 different accounts including Micro, Standard, ENC, and ENC Pro. They all come with their own specifications but are not very different from each other. The only difference you might find is in spreads, minimum deposits, and commission fees. Other than that, you can easily access more than 100 trading instruments with all types of accounts, and they are all swap-free.
Enclave FX Brokerage also has a demo version available for traders, meaning that you can test out their services for free, without risking any of your financial assets. This is a pretty handful option that helps you get a general idea about the website and its features.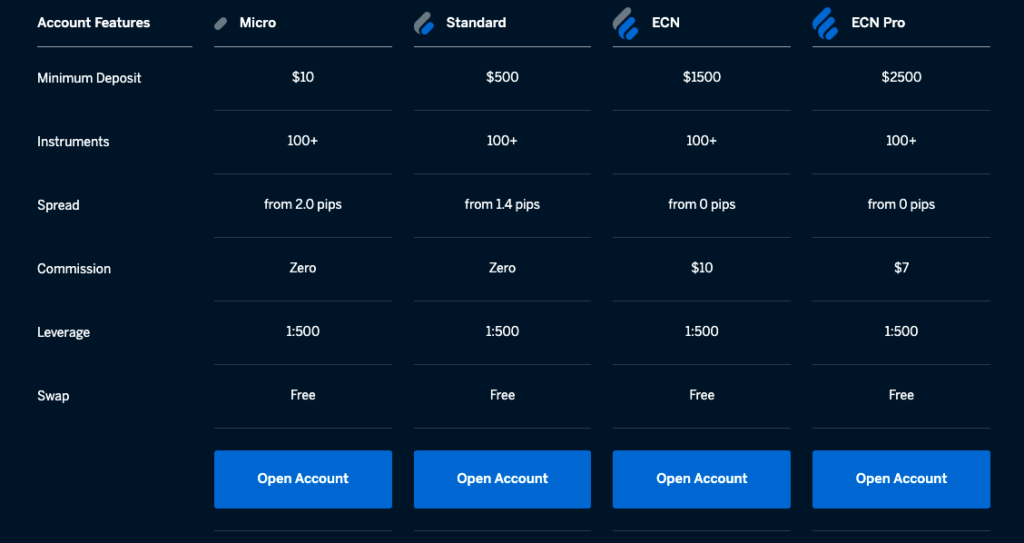 You can make deposits with three different payment methods including Bitcoin, India Cash, and Local banks – they all have a minimum deposit requirement – $50. This is a little confusing as the website also mentioned that the minimum deposit amount was $10, which does not seem to be the truth. Additionally, the execution time of these payment methods does not look very impressive either. Bitcoin takes 1-3 hours, and execution time may also increase over the weekend.
Minimum Deposit
The minimum deposit amount is set to $10 but as we already mentioned above, the payment methods have a separate requirement set to $50, which automatically means that you need to deposit at least 50 USD until you can actually start trading. This amount might go higher depending on the account – For instance, the ECN account requires you to deposit $1500, and ECN Pro – $2500.
Bonuses
The majority of unregulated brokers have bonuses available on their platform as there are no financial regulatory bodies that would restrict them from doing so. Besides, promo codes are a great way for companies to attract new customers by adding extra value to their current bankrolls. We were surprised when we did not discover such offers on Enclave FX, however, this is not a bad sign at all, as these bonuses often come with not-very-attractive terms and conditions (high wagering requirements, minimum deposit, etc).
All in all, the features offered by Enclave FX Broker are not something you should be expecting from a good broker and the main reason behind this fact is that they do not correlate with the industry's standard (except for the minimum deposit – whether $10 or $50). The leverage along with spreads are very excessive and the types of accounts are not very diverse.
Enclave FX – Final Verdict
Finally, we do not think that EnclaveFX has the qualities good enough for us to recommend this platform to you. It might be true that the website has some good things to offer – for instance, a demo version account and a good customer support service. But the most important and valuable thing for us still remains legitimacy. You can never be fully calm when you are dealing with a company you know nothing about. Once again, we advise you to do your research and go for the platform that holds a decent license so you avoid all the possible negative consequences that might be related to fraud and scams.
FAQ on EnclaveFX