EagleFX Review – Shady but Transparent?
EagleFX broker does not process any legal authorization from a higher financial authority. However, thanks to their transparency about this particular fact, we decided to give them a chance and review their offers fair and square. In this EagleFX review, you will see us trying to find as many reasons to label this broker as a scam, but the final verdict did turn out different than we expected.
One way or another, the broker definitely has some patterns and features which will attract you perhaps even more than a license. The features and the trading opportunities are simply suitable for everyone. EagleFX suggests a very simple interface, which is very easy to navigate through. Moreover, even on the homepage, you can see every single benefit and advantage the broker possesses over others. 
The minimum deposit requirement, which is indicated on the website is $10. The best leverage the EagleFX can offer is 1:500, which is quite high compared to current market standards. The minimum spread is 0.1 pip, which is quite low and attractive for traders. Besides this, the broker offers 55 currency pairs, 11 indices, and 32 digital currencies to trade with.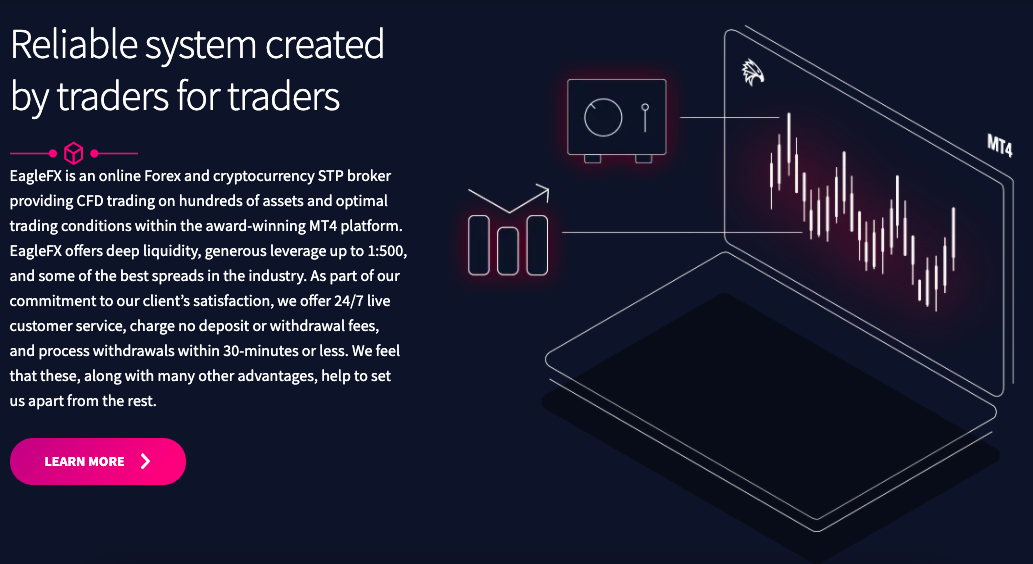 Account Types 
There are only two account types on EagleFX, which many would say is quite underwhelming. But considering the client base this broker is targeting, it's still within reason. The account types are Demo and Standard.
Demo Account 
The advantages and benefit of a demo account are that you do not have to invest any money while trading. Virtual funds are provided to you by the broker itself on a weekly basis, which gives you an opportunity to learn how everything works before depositing. There is nothing to lose, and there is a lot to gain. In this case, you gain valuable experience, which you can use while trading with real money. One more advantage of the demo account is that even if the broker is not licensed, it is safe to hold the demo account, as you do not invest any money in it. 
Standard Account 
Minimum deposit 10$

The Leverage 1:500

Spread 0.1 pip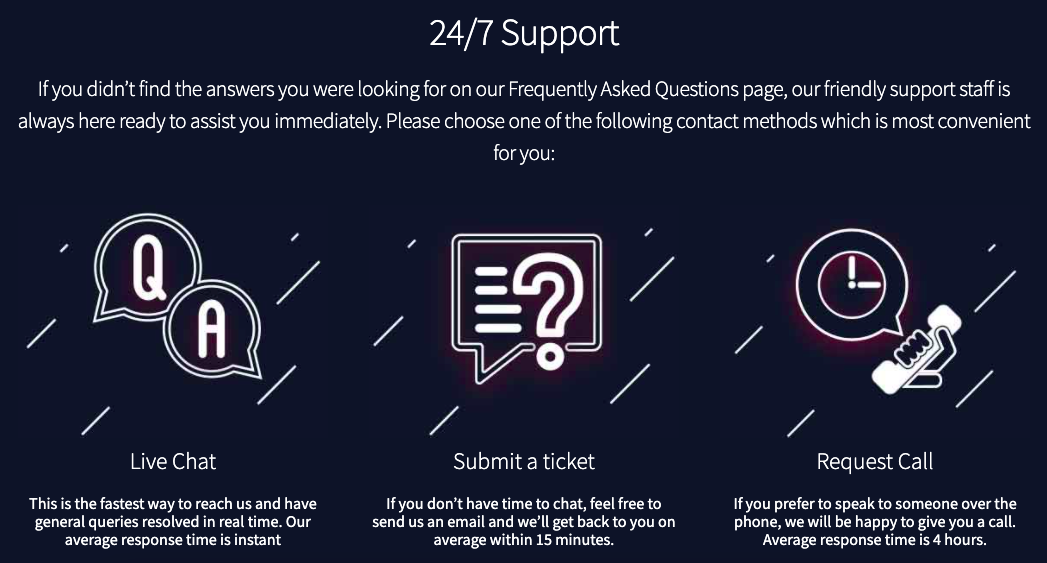 Final Words 
In the conclusion of our EagleFX review, we can say that despite the lack of licensing, EagleFX is still a relatively good option for traders. The features it has to offer are good enough, and in some cases above the industry standard. 
The broker offers 24/7 customer support and online chat. Withdrawal methods are nothing new, there's Visa, Mastercard, Bitcoin, or Bank Wire. Information regarding commission is available in the terms and conditions section. The broker only operates with the WebTrader and MT4 trading platforms. 
Overall, even though EagleFX may not be the best option, it's still good enough for beginners. Especially with the Demo Account you can learn how to trade and use the experience perfectly with real money trading.