Capital Street FX Review – What you can look forward to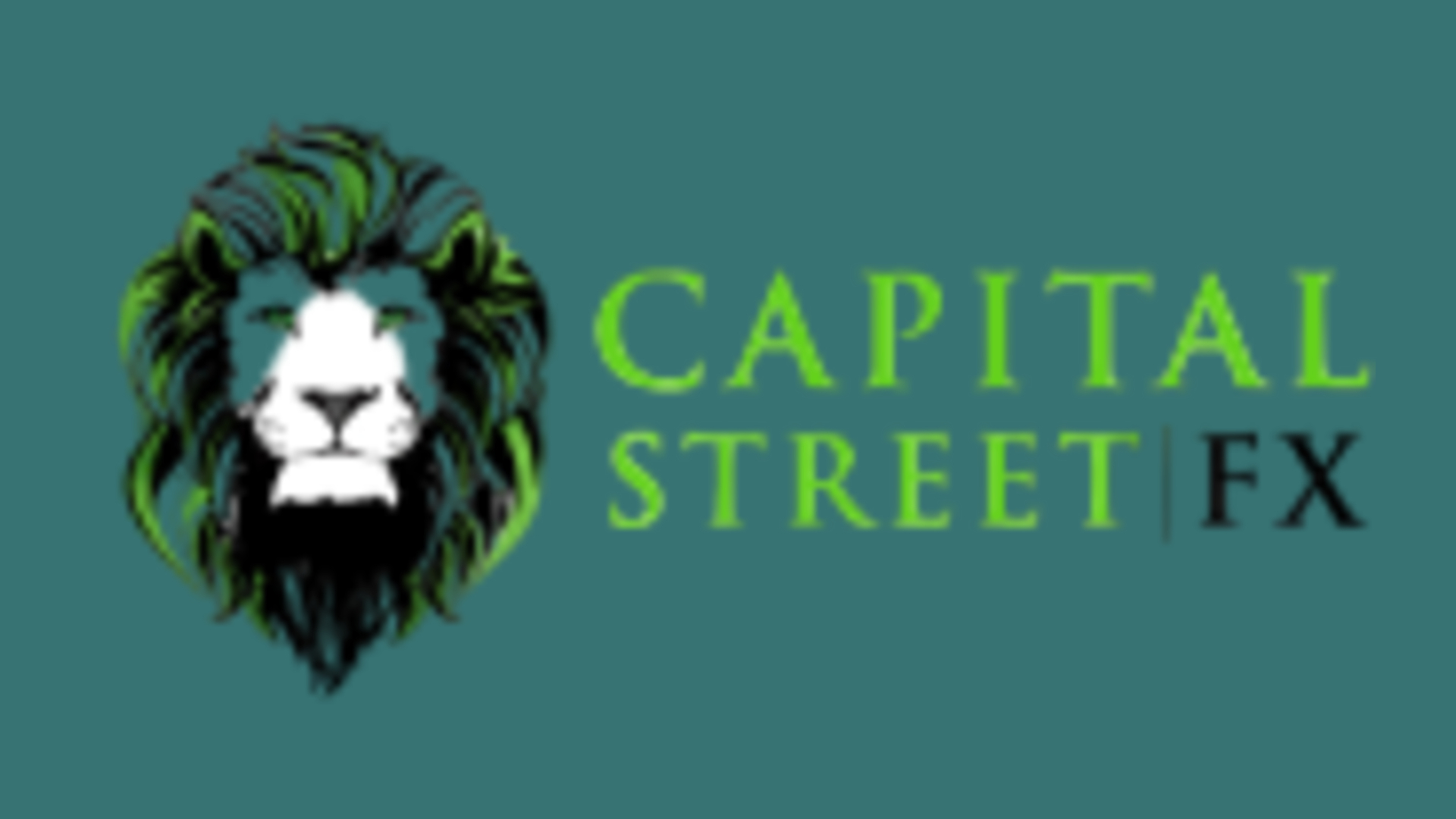 This forex broker was established in the year 2002. needless to say, it clearly has years of experience but how good are they? what do they offer to their consumers? The site guarantees a sufficient trading experience through the means of over a thousand available markets, an IB program, a high leverage ratio, and top-notch security.
The highest possible leverage ratio on the site is 1:10,000 as for the spreads it starts from 0.1 pips and is variable. Capital Street only has an  FSC  license. This a piece of great information however it seems to be that the site is based in Mauritius and the qualification they do have is local and not international.
The available software on the site is WebTrader, which is a great web-based platform for trading. The site does not provide its consumers with MT4 and MT5 instead they offer a custom trading app. With these options, one can start trading many different asset types. the available trading instruments with this broker include   Commodities, bonds, Forex trading, indices, and even cryptocurrencies.
One can reap the benefits of three different types of bonuses. They have odd names that are not in line with the industry standards, the site seems to not be specific with the characteristics of bonuses.
The site has a customer support team, that works 24/7. One can get in touch with them in multiple ways. You can send an email, or call them but using the live chat widget which is located in the bottom right corner of the site which is only available in English even though the firm claims to provide their services internationally.

License and Regulations – Is Capital street FX legit?
The financial services commission is the regulatory body that monitors the activities and products of Capital Street FX broker. Having a regulation is a crucial part of a brokerage firm. It is the indicator of safety for the consumer. nobody wants to do their business with an unregulated firm as it can be very faulty to do so. Over the course of the year, it has been clear within the industry that many fake forex firms have been established by multiple scammers. Inhognhsdioght this has made it very hard to distinguish a fake broker from a real one. A s the scammers follow the industry template to the tea.
This is why having only one regulation, raises few questions. especially the fact that the site promotes itself as an international firm. Everyone who is familiar with the forex sphere knows the fact that a firm needs to be regulated by not only a local authority by also an internationally acclaimed regulatory organization. We find it suspicious that this fact is not disclosed on the site. Overall, the site is regulated, however, we assume that this might be fraudulent behavior on their behalf.
Capital Street FX – Trading Features
a forex broker is only as good as their services, products, and other distinguishing features. In our review we will be describing each trading feature the Capital Street FX broker has to offer.  The available account types have quite the similarities and the leverage and spread that are available on the site is very high which can be good or bad for the trader depending on the intention behind it.
Account Types
all of the account types on the site are practically identical, additionally, their name doesn't make any sense. this could be another signifier of fraud on the behalf of the firm. We find it extremely flawed as there are practically no distinguishing attributes that these accounts possess.  Of course, only the VIP account gets a decent offering, however with the counterparts of this broker one can get those same features and services with a regular account type.

At Capital Street, FX one can get basic, Classic, professional, and  VIP accounts. With the basic and classic account types, one does not get a specialized account manager or the option to trade over the phone. Which at any other brokerage firm would probably be given free. In addition, there are no variable bonus options as well. The number of open orders that one can execute are the same for the basic, classic, and professional account types and is 300. VIP users get 400 open orders.
a useful feature of the accounts is that they are interchangeable. This means that one can upgrade their account type whenever they please. Clearly, this might be intentional as well because as we have mentioned that there is practically no difference between the account types. In fact, when it comes to Capital Street FX think that there are three regular accounts with different names and one VIP account that has all the regular features available that other brokers have for its regular accounts.
Leverage
The way the firm announces its leverage is interesting. according to their website, traders can benefit from a 1:10000 leverage ratio. However it's not specified for a certain type of account, they imply that it can be achieved by everyone when only the VIP account users can have the leverage that high. other account users have their leverage ratio restricted to certain amounts. each user's leverage will be different as
The Basic accounts have  1:2500
The classic accounts  have 1:3000
The professional accounts have 1:3500
VIP users' leverage goes up to 100 (you can request more)
We have already talked about the differences and similarities between the account types. The leverage ratio is one of the features that distinguish these accounts from one another. It's an important and powerful tool. However, no regulated firm could be able to provide such high leverage ratios. This is yet another signifier of fraudulent behavior on the behalf of the firm.
Spreads
Spreads is the other most important available trading tool. Traders always want to know what kind of spread a broker offers. In this regard, the Capital Street FX has used the spreads the same way as they have leverage, as a means of distinguishing factors for each account type. Much like it, the available spreads are closely interlinked with the accounts.
It's no surprise that the VIP account has the lowest spread that starts at 0.1. The nest in line is the professional account that has spreads from 1.5 pips. The classical account types have spreads starting from2.0 pips. and last but not least the basic account has its spreads from 2.5 pips.
Minimum deposit
A clear differentiation strategy is in place when it comes to the minimum deposit amount requirements. this is yet another attempt to construct a difference between the account types. Much like the leverages, the minimum depositing amounts are given to each account type.
The site's minimum deposit is $100, though this is only for basic account customers. The minimum deposit amount for traditional account users is $200, while professional account users must make a deposit of $1000, and VIP members must make a minimum donation of $10000.
Bonuses
Capital Street FX has many bonuses for its consumers. However, it is very odd how they chose to present it to the world. We find it very suspicious that they are not following the industry-standard terminology and have opted for a much simple vocabulary. Basically, the titles of the promotional initiatives don't make any sense. It's just bonus-related random terms mixed into one and making an odd keyword. Which only causes more confusion for the consumers.

The site offers three different tradeable bonuses varying in percentages, These are the following table bonuses that one can find on the website.
150% taradbel bonus
200% tradble bonus
650% tradeble bonus
Additionally one can benefit from a Cashback Rebate bonus. This is a rather confusing title and the fact that the site is actively causing confusion about what these bonuses actually offer to their consumer is a very hostile move from the firm. The very notion of combining the terms "cashback" and "rebate" are a cry for help. According to the industry standard Cashback and rebate are drastically different types of bonuses. So how can this specific firm give you both at the same time when the very nature of these bonuses is in opposition.
And lastly, there is a "risk-free trade" bonus. The description of this promotional initiative is just as vague as for others. With this promotional offer, the site guarantees you a risk-free trading experience however they are not disclosing any specific information about it, which is an odd behavior on their part. Should we just blindly trust them?  That is unlikely. This is a clear deviation from the norm without any justifiable notions.
overall, the fact that the firm is not discreet about any details of the mentioned promotional offers is not just odd but straight up disrespectful. The only possible way to get more intel is by actually signing up and depositing, Which is a further example of all of it just being a cheap ploy to make one register on the website for the firm's services and products.
Capital Street FX –  Final Verdict
Overall we do not recommend our readers to do their business with this broker and there are many fraudulent behaviors displayed by them. In our review, we have talked about the multiple aspects of the firm where one might wonder what their true intentions might be. with the changing times, it's getting harder and harder to distinguish a fake broker from areal one.
Aesthetically speaking we can't say that the site is not functional as it has a great design pattern and security software. it uses SSL encryption. However, having a site that is nice to look at is not the same as one that actually offers functionality and is clear with its written content. we can't say this about Capital Street FX as they have displayed numerous times that making their clientele confused about their offer is intentional.
Additionally, no respecting regulatory body would ever allow this broker to have the leverage ratios they provide for their accounts. in fact, this is a sure and a common signifier of a scam.
For the user experience having an impactful FAQ section on the site is crucial. In this regard, the questions on this section of the Capital Street FX site are quite good, interesting, and useful. They are rather extensive however the faults start to show up when one looks at the answer to the most popular and commonly asked questions. The answers are horribly underwritten.
As for the security measures of the site they said that they don't disclose your data to third parties. This is great news for everyone however the actual tools of protection are two-factor authentification and SSL encryption. This is very little for a firm that guarantees the security of funds.