Read this review to find out if Axiory is legit FX broker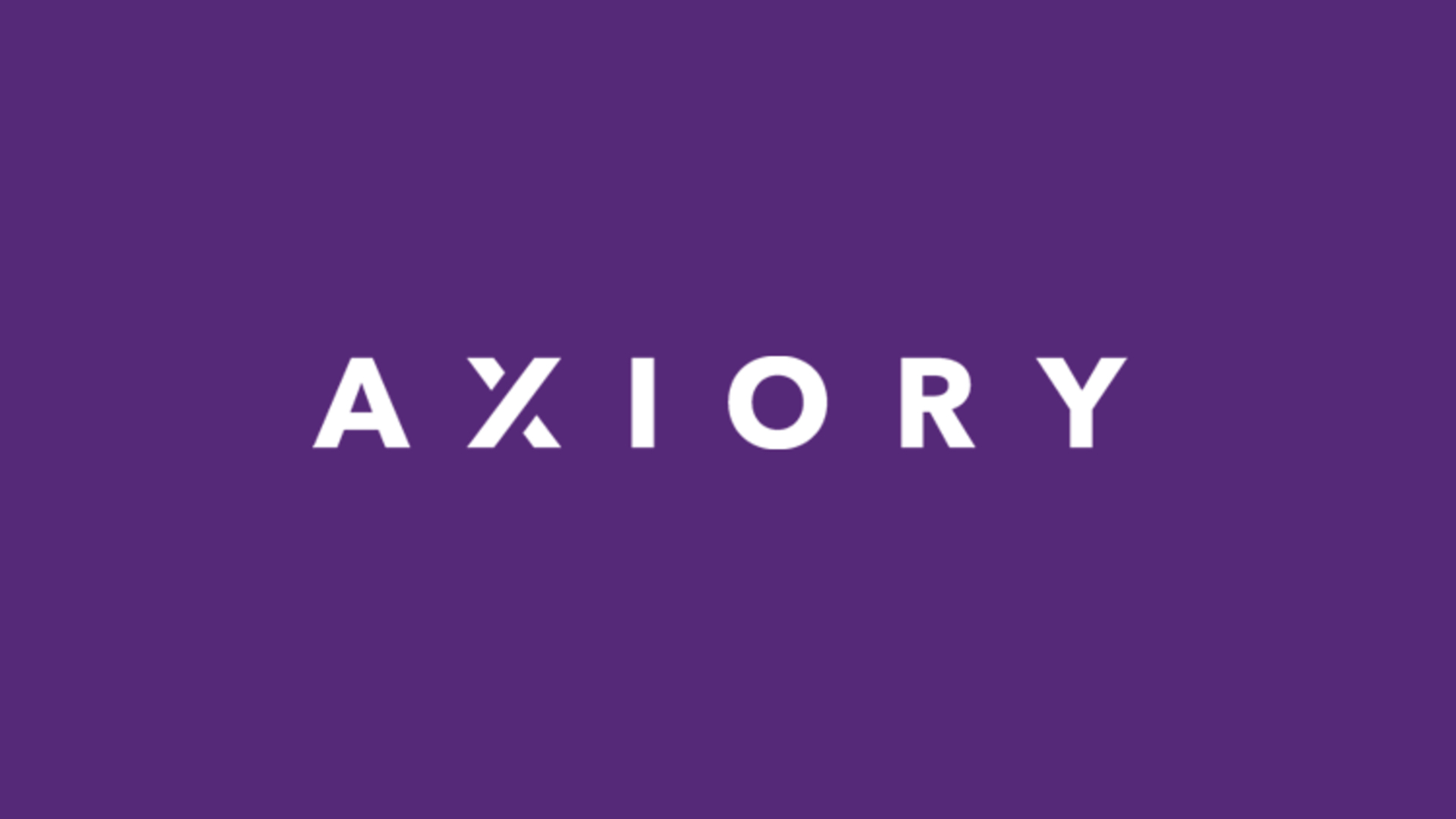 In recent years, Forex trading has become more popular than ever before. This market has used every opportunity that the Internet had for it, and today, people from even the most remote places around the world have access to this market. However, with this development, it has become a little hard to find a trustworthy and safe Forex broker, that cares about the experience that people have.
Axiory is one of the best Forex brokers on the market it was created just a few years ago to offer traders a place where they can find anything that they might be looking for in a successful Forex broker. There are many trading instruments available at Axiory, and it today's review of Axiory FX broker, we are going to talk all about it.
Axiory is headquartered in Belize, which means that it is authorized by a local regulatory agency, International Financial Services Commission of Belize. According to the team behind the broker, Axiory was established to offer people all around the world a safe, secure, and transparent Forex trading experience. As of today, Axiory is available in many countries around the world and it has opened offices in cities like Dubai, which gives the broker the ability to offer services in countries of the Middle East and EEA as well.
In the world of Forex, for many people, Axiory is one of the best Forex brokers because of its services. Because of the reputation that it has, many people trust it.

History of the company – How was Axiory created?
Axiory has a long history in the Forex market. This Axiory FX broker review shows that the broker was established in Belize eight years ago, in 2012. Over the last few years, the broker was able to keep up with the development of the world of trading and it now offers some of the most polished and well-developed services to their clients. One of the best things about this broker is that it is very hard to find any negative about it.
This happens because of the hard work and dedication that the team has put in the platform, besides, the broker's success rate of execution stands as high as 99.99 percent which creates a safe and trustworthy environment for any investor. Axiory is a very reputable name in the world of Forex, and it is not going to change any time soon.
The official name of the broker is Axiory Global Ltd, and the license number of it at IFSC is 60/255/TS/13. The company is headquartered in Belize City, with several offices around the world.
Trading instruments of Axiory – what can you trade?
Axiory is a broker that is mostly focused on Forex trading. However, in addition to currency pairs, you will be able to come across many different trading instruments. Trading instruments are very popular for successful Forex trading experience, these are the things that you will be able to trade, and at Axiory, the list looks like this:
Forex – More than 60 currency pairs
Precious Metals – These include Silver, Gold, etc.
Energies – Crude oil, natural gas, electricity, and many others
CFDs indices – 10 major stock indices like FTSE, Nikkei, etc.
Below, we will review Axiory FX broker's available instruments for trading one-by-one to help you learn more about them and the things. that the broker offers investors in this regard.

Trading with currency pairs
When it comes to Forex trading, it represents one of the biggest markets around the world. Many people trade currencies every day, and the number of it is only rising. Because of this, any FX broker needs to create an environment that can be useful for traders of any background.
When it comes to Axiory, this broker offers more than 60 currency pairs to Forex traders. The market is open for 24 hours a day 5 days a week and traders have access to tools that will be very helpful for successful Forex trading. Also, depending on your trading account, you can trade Forex with as much leverage as 1:777. Forex trading represents the most liquid market worldwide, it is a decentralized market that is very actively used every day. The estimated daily trading volume of the Forex market is to be more than $6.6 trillion.
Trade Precious Metals with Axiory today
According to our review of Axiory FX broker, in recent years, trading precious metals have become increasingly popular on the platform. There are several metals available on Axiory, this includes Gold, Silver, with up to 1:100 leverage, and Platinum and Palladium with leverage of 1:20. Precious metals are very frequently regarded to be safe-haven among many traders, and this is especially true for gold. Because of its stability, many people like to trade gold, even during the hardest times on the market.
For many, investing in gold means investment in the future, Axiory offers you the ability to trade on the price movements of gold and other available precious metals, and for more information about trading hours and requirements of trading, check the official website of the broker.
Energies trading – How popular is it at Axiory?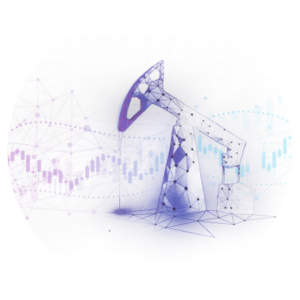 Trading energies is not completely new, however, many investors have had a hard time understanding how this works. However, recent data shows that more and more people are getting invested in energy trading. You can trade on the price movements on the market, one of the most popular trading options when it comes to energies seem to be trading with crude oil.
The most commonly traded energies at Axiory are crude oil, natural gas, and electricity. This happens because they are some of the most important parts of the everyday lives of modern people. Also, these energies are very much affected by worldwide events, which gives investors the ability to easily predict future changes in the market. Generally, according to the review of Axiory, the demand for energy trading is increasing every day. This gives the energy market higher volatility, making it an amazing opportunity for short term trading strategies.
CFDs indices trading – Axiory's offerings
Generally, the price of the CFD stock index is very much dependent on the underlying asset, stock index. While trading these indices, investors speculate on the price difference between the underlying assets, and there is no need for physical delivery whatsoever.
While trading CFDs, investors get their profits from the price movements of stock indices. Besides, because of the financial leverage, investors can enter the CFD market with a very little amount of capital and trade with huge amounts of money. However, trading with high leverage is not recommended to beginners at all, and should be done only if you are sure in what you are doing.
Trading platforms of Axiory
A review of Axiory shows that the broker offers two main trading platforms to its clients. Trading platforms play a huge role in Forex, they are something that gives you access to the trading market. So, it is very important to find one that fits all of your needs and offers access to a huge market. At Axiory, you can find two trading platforms, which are:
These two are very well-known names on the market and are known to be one of the best platforms around the world.  Below, we will discuss them one-by-one.

Benefits of using MetaTrader 4
MetaTrader 4, also known as simply MT4, is one of the most popular trading platforms around the world. Most of the brokers, 90 percent of them, use this trading platform, because of which, everyone who has ever had to do something with Forex trading has heard about this platform.
MetaTrader 4 was released exactly 15 years ago, in 2005, by a Russian company called MetaQuotes. Since the MT4, the company has also released MetaTrader 5, which has also become widely used in the world of Forex. However, MT4 still stands to be a lot more popular among traders around the world.
MT4 is best known for the huge market that it gives access to traders. There are more than several dozens of currency pairs available at MetaTrader 4. Also, MT4 was able to get a huge following in the Forex world over the last few years, because of this, it is very easy to find any type of information that you might be looking for online.
cTrader
While working on the review of Forex broker Axiory, we found that this broker has also adopted the cTrader platform. cTrader is a very popular trading platform which is being used by several Forex brokers around the world. Although it is not as popular as MT4, it is still very actively used by many. cTrader is known for its leading multi-asset Forex and CFD offerings, rich charting tools, and advanced order types. Besides, unlike MT4, it was recently released, because of which the interface looks a lot better and modern.
Using the tools offered by cTrader can make trading a lot more easy and enjoyable. Tens of different FX brokers offer this platform and many traders like it because of its user-friendly interface and modern design.
Trade Forex using your phone!
Modern technology has changed many parts of our lives, and Forex is the one that was influenced the most. Today, the market is more accessible than ever before. Axiory is taking advantage of this situation by offering their clients the ability to use both of their trading platforms with their smartphones.
With this, no matter where are you, you will always be able to trade Forex with Axiory thanks to mobile applications that are available for both iOS and Android users. This is especially convenient for those who are always on the go since they will be able to trade Forex from every part of the world.
Are there any bonuses and promotions available for Axiory users?
Axiory does not offer any promotions to its users, and while for some it might be a disadvantage, there actually is a reason why they don't do so. The broker is trying to use all of their energy on more important things, like trading platforms, execution, payment methods, and other things that can actually make a difference while trading.
Although many people enjoy bonuses, because of the well-developed nature of the Axiory, they will not have any problems trading without promotions. Axiory is a great example of how well Forex broker can function without additional offerings to their clients. Also, people who are trading in Europe already do not have the right to use promotions and bonuses because they go against local regulations. So, if you are one of those Forex traders, there will not be anything that you will miss.
Regulatory framework of Axiory
While reviewing the Axiory broker, we were very pleased to find out that the broker owns a license from the official regulatory body. Axiory was established in Belize, which means that this broker is registered and authorized there as well. The regulatory agency that takes care of Axiory is the International Financial Services Commission, better known as IFSC. This regulatory body is the main agency of the country and takes care of every part of the financial services, including Forex.
How does the IFSC of Belize work?
IFSC is very-well known around the agency that regulates Forex. However, this is not as strict when it comes to regulations as other agencies on the market, like FCA of the UK, or CySEC of Cyprus. However, still, many brokers choose to be registered with this regulator.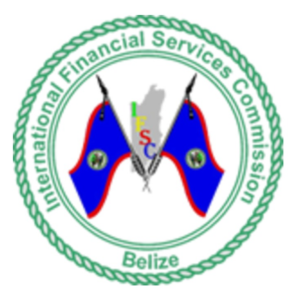 Probably one of the main reasons for it is the fact that it is a lot easier to get a license from this regulator. However, this does not mean that it is not safe at all. In recent years, the regulatory body has taken some steps to better the regulatory situation, and they are planning to adopt even stricter regulations in the future.
Just a little time ago, the minimum capital that the brokers had to have to get licensed by the company was $100,000. Recently, it has changed and increased to as much as $500,000 and according to some, this is going to increase even more in the coming future.
To make sure that all of the traders involved in the market stay as safe as possible, IFSC is constantly developing its requirements. In addition to minimus capital, they also require companies to keep the funds of their clients on segregated bank accounts. Axiory does so by working with some of the best banks on the market, and because the funds of the clients are kept segregated, even in the case of the broker going bankrupt, people will still have access to their funds.
In addition, this review of the Axiory broker found that the broker is required to give on-time and monthly feedback to the regulatory body to make sure that everything goes well. This feedback should include the trading volume, amount of new users, and many other important parts of Forex trading. Also, the broker updates the regulatory body on the capital amount every month to make sure that nothing goes wrong.
What else does Axiory do for the safety of investors?
There are several other guidelines that the broker follows for the maximum safety of the investors using this platform. To make sure that everything goes the way it should, there are several principles that the broker has adopted. One of them is a very strict customer verification process, the broker follows Anti-Money Laundering policies, and Know Your Customer policy as well. With this, every single customer of the broker is identified to make sure that nothing goes wrong.
Also, the broker is part of the Financial Commission, FC. FC works very hard with brokers around the world to make sure that every dispute between the brokers and traders are resolved so that non of the parties' interests are being damaged. The company also helps brokers to pay compensations to their users, and if someone is eligible for compensation, FC can pay them up to $20,000.
What are regulations and are they important at all?
Forex trading is already very risky, and every investor should make sure that they are trading with the safest FX brokers on the market. There are a number of brokers that are authorized around the world and follow very strict regulatory frameworks. Regulations are a way for traders to be sure that the broker can be trusted. These agencies are coming up with guidelines for brokers to make sure that every single participant of the market stays safe and secure.
Regulations are one of the most important parts of Forex trading and because of them, the market is a lot safer than ever before. The need for regulations came with the development of the internet when many people started using this opportunity to illegally get other people's money. However, with the help of well-developed regulatory frameworks, many countries around the world were able to overcome the challenges.
Also, traders from the USA should keep in mind that because of the local regulations, they are not able to trade with Axiory. As regulations in the USA say, only the brokers that are registered locally can offer their services to USA citizens.
Account types & everything Axiory offers in this regard
We reviewed Axiory in many different parts, and one of the most important parts of our review is the account types that are available at the broker. Generally, the broker has 3 main account types, these are:
Nano Accounts
Standard Accounts
Max Accounts
All of these accounts are created for different Forex traders and no matter what you like in Forex trading, with the help of these account types, you will be able to easily find something that fits all of your needs.
Axiory's Nano Account
Nano Account is a perfect way for beginner Forex traders to start investing. This account of Axiory is known for very low spreads, which in most cases are as low as 0 pips and the commissions per-lot are also very low. You can trade everything offered by the broker with this account, which includes Energies, Indices, Forex, etc. and you have access to both of the platforms that the broker uses, cTrader and MT4.
In addition, Nano Account also offers ECN execution and the maximum leverage is as much as 1:400. Base currencies for this account are EUR and USD and users of nano account can also stay safe with the help of Negative Balance Protection. With this, you will not be able to lose more money than you already have on your trading account.
Margin is 50 percent, and stop out stands at 20 percent. Because of this, all of your positions on the trading platforms will be closed once the margin reaches the set level of 20 percent. Nano account users also can use many trading tools, including calendars, calculators, etc. When it comes to commissions, it stands at $6 per lot and the minimum trade volume is 0.01. To open this account, you will need to make a deposit of at least 100 USD.
The review of Axiory FX broker shows that this account is perfect for beginners, however, you should remember that trading with high leverage can lead to a number of problems. So, it would be better to start trading with as little leverage as possible, and once you have gained enough experience, you can start trading with high leverage.
Standard Account of Axiory FX broker
Want to enjoy everything that nano account offers without any fees and commissions? Then Standard Account is a perfect choice for you. There are no so many differences between these two account types, but this one is more useful for those who have already gained some experience in Forex trading.
This account is created for those who just want to trade Forex, without fancy offerings. It is a perfect way to trade and offers a number of tools that can be very helpful during trading.
Max Accounts for most experienced traders
Once you have gained enough experience, its time to start trading with Max Account. This account type is perfect for those who have a lot of experience with Forex trading and the leverage goes as high as 1:777. There are no commissions or fees whatsoever with this account type and investors can start trading with as little deposit as $100. However, if you do not know exactly what you are doing, it would be better for you to avoid using the max account. Because of the huge leverage that can be used while trading Forex with the max account, you could potentially lose a lot of money.
So, if you are new to the field, try to learn more about Forex trading before you start trading with the max account of Axiory.
Learn more about trading with Axiory's demo account
According to Axiory review, a demo account is one of the most popular accounts on the market. In general, demo accounts are a great way to learn more about trading and better your trading skills. Many people on the market have this misconception that demo accounts are something created for beginners only, while in reality, it is something that can very actively be used by experienced Forex traders as well.
One way that it can be used is to test out trading strategies, come up with new tactics, and see what works for you the best. Also, demo accounts will show you exactly how Axiory works and it is a great thing to try out before you start trading. In addition, there are many people who use this opportunity to deepen their knowledge in Forex trading in general.
While using the demo account of Axiory, you will be given a certain amount of virtual money that can be used for trading. If you run out of the money, you will be able to ask the broker to give you more virtual money for more trading. Axiory's demo account perfectly represents the real-life trading experience, which will be very helpful for everyone.
The demo account can be created at Axiory in under 30 seconds by anyone.
Stay true to your beliefs and trade with Islamic account
While reviewing Axiory, we were very glad to find out that the broker offers Islamic trading accounts, which are also known as swap-free accounts. Islamic accounts were created for those who respect the beliefs of the Quran and want to invest without going against their religion. Swap-free accounts are very popular on the market, and since Sharia law prohibits the accumulation of interest, traders with this account do not pay or receive any interest rates.
You can create an Islamic version of every account type offered by Axiory.
How to create an account at Axiory?
Something that Axiory is very proud of is the fact that account creation is a very simple and easy procedure at the website of Axiory. This can be done by a very simple online application, where you will need to provide very simple and basic information about yourself, like your name, email, your country of origin, and things like it. After this, you will be asked to confirm your identity by following KYC requirements.
For this, you will need to provide several documents that represent your personal information. This can be a copy of your ID, and some type of proof of residency. This procedure is very standard for Forex trading, though it is a lot simpler than on other Forex brokers. The review of Axiory also shows that the broker uses a very modern verification method called Jumio, which is AI technology that makes everything more simple.
The account can be created under ten minutes, after which you are free to take your first steps in the world of Forex with Axiory.
Funding trading account – is it hard?
To make the platform as user-friendly as possible, Axiory works very hard to offer traders as many opportunities as possible in terms of payment methods. There are tens of different payment methods available on Axiory, so you can find something that you like at the broker.
How to deposit funds?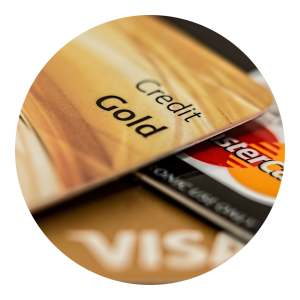 Once you have created a trading account, it is time for you to make your payments. For this, you can use several different options. Payments at Axiory can be made with many different methods, such as credit/debit cards, online payments like Skrill and Neteller. You can make payments in either USD or EUR, and the commissions and processing times depend on the method you are using. For those paying with credit/debit cards, there are no commissions or processing time.
The payments are made instantly. For those who make payments with International Wire Transfers, the payments are made within 3 to 10 business days, without any commissions. For those who use BitPay, Neteller, Skrill, VLoud, etc. the payments are made instantly without any fees. However, always check the information with your payment provider, since there might be some commissions applied from their side.
Withdrawing funds from trading accounts
We worked very hard on this Axiory review and we wanted to provide you with every bit of information about this broker. While doing research on withdrawal methods, we found that it is a very simple procedure. You can use most of the deposit methods for withdrawals as well, and there no commissions in this case either.
However, payments with debit/credit cards can take anything from 3 to 10 days, the same for wire transfers. BitPay users might need to wait for anything from 1 to 5 working days, while Neteller, Skrill, and VLoad users will withdraw money without any processing time. Also, the broker very strictly follows Anti-Money Laundering policies, which means that they are very dedicated to making every payment as safe as possible.
Learn more about Forex trading with Axiory's trading academy
Are you new to the field of Forex trading? Then this is something that you will absolutely love. With the trading academy, Axiory is offering investors the ability to learn more about trading. This is a very great offering for beginners, in many cases, it is very hard to find reliable information about trading online. Axiory offers a lot of reading materials to their users for free, which can be used very easily.
The academy is full of guides, strategies, and trading information in general. In addition, Axiory also has a special page dedicated to news and ongoing events on the market. This can be very useful for traders to make decisions on their moves and can be very rewarding in the end.
Because the broker owns the IFSC license, it is required to provide traders with various educational materials. The broker also works very hard to develop online lectures, which is known as daily briefings. Here, Forex experts are talking about their experience in Forex trading and the ways to learn more about trading.

What to do if you need any help while trading?
When we were preparing this review of the Axiory broker,  we found that the customer support team is extremely helpful in case of an emergency. There are several ways you can get to the customer support team, including:
You can contact them through email, using the following address: support@axiory.com
You can contact them directly from the website using Live Chat
You can call them using the phone: +442031502506 (UK)
The support team is very helpful in most cases. We tried out their live chat on our own, and we were very happy to see that they got back to us in no time, and every question that was asked from us was answered very on time. The phone number is also always active and can be used in many different languages.
Should you start trading with Axiory?
After going through everything about this Forex broker, we found that Axiory is one of the safest and most reputable FX brokers on the market. Axiory offers a lot of benefits to their clients and is very well-organized. No matter what you are looking for in Forex trading, the broker will not disappoint and will offer you a great experience.
Because of the regulatory frameworks that it follows and the principles that it has adopted over the last few years, Axiory has become one of the best Forex brokers on the market, because of which we recommended this FX broker to everyone.